An Ultimate Suite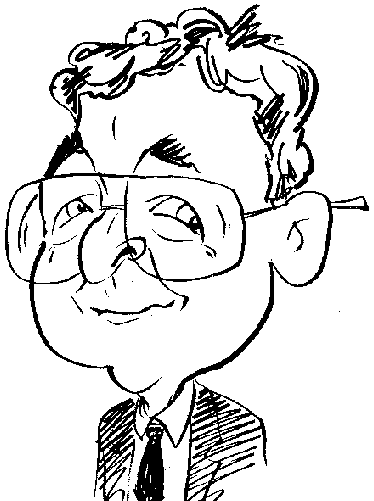 Review controls
From its humble beginnings, this next product is growing into a graphics suite.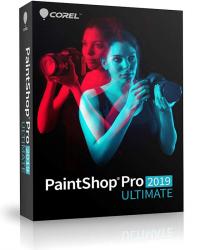 click image to enlarge
Over the years, currently bubbling away at 28 and still counting, Corel's Paint Shop Pro has undergone a number of make-overs since it was first released by Robert Veil as a file format changing utility available as a Shareware product. Now firmly established as a member of the Corel family, Paint Shop Pro offers a range of graphics facilities and tools for enhancing images.
As is common with other Corel products, Paint Shop Pro 2019 is available in Standard or Ultimate editions with the latter forming the basic of this review. When installing this product you are given the choice of selecting the 32-bit or 64-bit version of the software. If hard disk space is not an issue then the recommended option is to install both versions of the product. In my case, the choice of which version was governed by the lack of a 64-bit driver for my flatbed scanner. So I tended to stick with the 32-bit software.
Firing up Paint Shop Pro 2019 brings up a Welcome screen which provides users with access to videos covering features that are new to the product, available tutorials with accompanying commentary, a gallery of images and tips on how to put your photos to good use with a feature entitled Photos Evolved. This Welcome screen also has a Start option giving access to recent files, templates and a new project. You also have the opportunity to select from an Essentials or Complete interface when working with this product.
While the Essentials interface adopts a simplistic approach, with tabs for quickly switching between views designated as Home or Edit, its rather dazzling white colour scheme might put off some users as it did me. I felt more at home and comfortable with the midnight black background of the Complete interface with its switchable tabs and components that include preview thumbnails, info palette, navigation palette plus toolbars for organising tasks, tools and menus. The actual appearance and content of the chosen interface can be customised to suit the needs of the user with, amongst other features such as the ability to work with small or large fonts.
With this latest version of Paint Shop Pro, Corel has added a number of new features including over 50 improvements inspired by requests from the Corel community. These requests cover tasks such as adding text, cropping, erasing, painting and working with brushes.
New to this version of Paint Shop Pro is the AI-Powered Pic-to-Painting™ feature that will analyse photos and set about transforming them into images in the style of a selected iconic artist. This feature is an add-on. While on the subject of add-ons, those previously installed will, along with scripts, brush tips, colour palettes, patterns, textures and effects, be available in this latest version.
Paint Shop Pro 2019 now has 360º camera support allowing the user to edit photos taken by such a camera. You can straighten and rotate the image, remove and replace objects using a Magic Fill feature plus create a "tiny planet" effect. Along with the new features, Corel has enhanced certain aspects of this graphics offering. Features such as Crop and the One-Step Photo Fix have been given a speed boost while the Autosave process is less likely to interrupt the user's work process through its activity. Other features enhanced include hardware to take advantage of 4K displays and graphics tablets plus the Crop toolbar has been enhanced to include most-used photo enhancement features.
The Ultimate version of this latest Paint Shop Pro products comes with a collection of bonus items offering to enhance the functionality of the product. Following the launch of Corel's PhotoMirage software (reviewed earlier(), you might not be surprised to hear that you get a copy of PhotoMirage Express to add the ability to add animation to a still image. Also included are Painter® Essentials™ 6 for turning photos into works of art; Perfectly Clear 3.5 SE providing one-click image correction; AfterShot™ 3 with its batch processing tools and Corel Creation Collection made up of additional brushes, textures and royalty-free backgrounds for use with your projects.
This ultimate bundle of graphics products has a £89.99 price tag. To take advantage of this collection from Corel, you will need to be running an Intel Core i-Series or AMD Phenom processor with a recommended 8GB of RAM and 3GB of hard disk space running Windows 7 and later.
https://www.paintshoppro.com/en/products/paintshop-pro/ultimate