DxO PhotoLab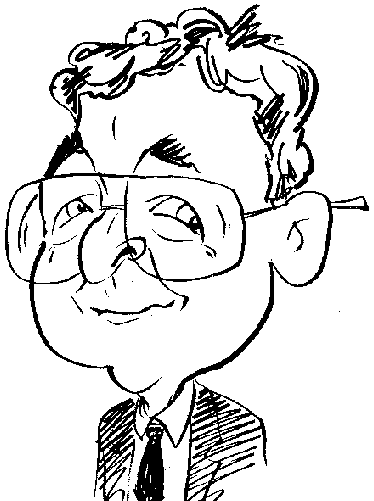 Review controls
There has to be a first time for everything and this was that kind of occasion for me when looking at this next product.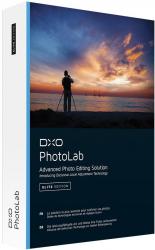 click image to enlarge
Photo editing software comes in a variety of brands and product offerings for different sectors of the market. I am not just referring to the Windows and Mac platforms here but also the areas at which the product is aimed. Some of these photo editing products are obviously targeted at the home enthusiast and amateur consumer, while certain products have a more professional feel to their feature sets and overall appeal.
Recently I have been taking my first look at the PhotoLab product from DxO, a French company founded in 2006 and located in Boulogne-Billancourt. With versions available for the Windows and Mac platforms, I have opted to check out the V1.2.2 version of the Windows product. Incidentally, while I have been using the activated version of the product, there is also a full functioned 31-day trial version to help those new to the product make up their mind whether its suits their needs or not.
PhotoLab is based around a combination of features that include a RAW processing engine and a database that can identify the camera and lens used to capture specific images before automatically making the necessary adjustments. Both these features were present in the earlier DxO Optic's Pro product and have resurfaced in PhotoLab with various new ingredients to further flavour the mix offered by the software.
While not the fastest product when it comes to launching itself, you do get a spectacular landscape view on which you can feast your eyes while waiting to start editing. If you haven't already activated the software by entering the appropriate code number, you will be advised as to how much time is remaining on your trial version. Remember the trial version is fully functional. After a further shorter delay, you are presented with an interface made up of various panels covering a tree view of your computer's directory, project information and the content of the current folder shown as thumbnail images.
PhotoLab offers the user a range of features that you would expect from this type of software. You can copy & paste settings between images plus gain access to a series of presets. You have direct access to images plus integration with the popular Lightroom offering via a plug-in while file management is seamless as no import step is required. Export is well-served as you export in formats suitable for the destination including those popular social sites that tend to rule out lives. You can also customise your workspace to suit your working practices.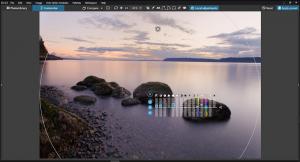 click image to enlarge
When pressed into tackling RAW files, PhotoLab offered a range of options and adjustments. These features include those entitled Clearance, Prime, Optical Corrections plus adjustments such as control points, gradulate filter along with tools for brush and repair.
PhotoLab gives users a choice of automatic image correction or a selection of preset styles which are referred to as "looks" – opening the door, I suppose, to the possibility of a "bad look". With the automatic lens correction feature, DxO will prompt the user to download the appropriate module if they happened to purchase a new lens for use with the product.
Selecting a single image for automatic correction produced a sample of four possibilities entitled Standard, Neutral Colours, Black & White, and Corrections. This limited selection was a tad disappointing until I realised that a further six main categories of samples were available in a text list. The topics covered are Portrait & Landscape, Black & White, Atmosphere, High Dynamic Range, Smartphone and DxO ONE scene modes. Selecting any of these topics, apart from one, gave access to rows of more samples. The one exception was Smartphone which just gave a choice of two images.
DxO PhotoLab certainly has plenty to offer but I must admit that I struggled with its features. Maybe the reason I felt I struggled with this software was because I was a first-time user but I have been in this position before with other photo editing software, I do not remember a similar struggle but then I am years older with some health issues including a painful back that mean any work sessions were shorter than normal.
This product is available in either Essential or Elite formats. These are currently priced at £99 and £159 respectively. The Windows version will require an Intel Core 2 processor with 4GB of RAM and 4GB of hard disk space running Windows 7 and later Mac users will require an Intel Core i5 processor with 4GB of RAM and 2GB of hard disk space running Mac OS 10.12 and later.