Nikon D300s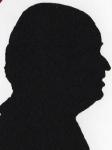 Review controls
This is very close to what a professional photographer will use. In fact from my very amateur status it was rather frightening to review, mainly because most of the time I was hitting – if not passing – my knowledge levels.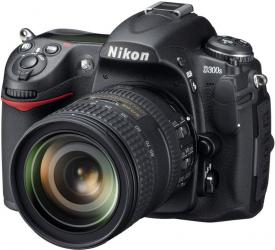 click image to enlarge
The Nikon D300s Digital SLR (DSLR) camera measures 14x11cm, the thickness is 8cm to the front of the built in flash the most exposed bit of the camera body. The lens I was sent a 16-85mm offering can extend this by up to another 12cm and the total weight is 1.45kilos.
I am not going to mention the thirty odd buttons and dials that surround the camera as while they all have letters of illustrations their use can vary according to the mode you are in, something that I am just about grasping.
While the supplied neck strap is not compulsory holding 1.45kilos in one hand for any length of time takes strength. The 4.5x2cm LCD on top of the unit takes a while to adjust to as it still has certain information displayed on it even when the camera is switched off.
While it is possible to use 'live view' on the 6.5x4.6cm TFT display the viewfinder is your main way of capturing images and 'live view' is really only there for the occasions when the camera cannot be put to your eye.
My normal way of approaching any camera is to put it on 'auto' and seeing what it gives. Only then do I start to investigate the potential. The nearest thing to that here is the 'P' mode programmed auto but you still need to make a lot of choices. However once you have mastered this and the images you take are what you expected you have jumped the first hurdle.
The previous Nikon unit D3000 was also a DSLR unit but that was definitely aimed at the talented amateur, this starts close to where that leaves off. This has a 54 page Quick Start Guide and I read it several times as I got used to the camera. For things that I still failed to fully grasp I moved onto the larger 400 page user manual. While it has lots of very useful and important information my main thought was why do all manufacturers of high end cameras not provide a comprehensive user manual as it makes fascinating reading as you discover just what it is capable of doing.

click image to enlarge
While it of course has a shoe for an external flash the built in one works well for a range of 'normal' situations. Images over 6metres away were well lit and for indoor situations this is probably more than enough.
It takes both Compact Flash and SD cards and in fact it is possible to have both inserted at the same time. A decent recent Compact Flash offering such as the San Disc one I used can not only cope with burst mode at full size but also video something that seems totally alien to me on a DSLR but the results were really rather good.
I am not saying in the few short weeks I had this camera that it took the best images I have ever taken as up until the last day I was still learning how to use it. To me anyway it was rather like taking a high powered sports car to do the shopping. Even if you can find a secure place to park it and have a couple of guard dogs positioned nearby to make sure its still there when you return where will you put all the shopping?
This is a lovely piece of kit and I suggest that unless you are a very experienced amateur then maybe something like the D3000 would suit you better than this semi professional offering the D300s, at the very least go to the gym for a few months to build up the wrist and arm muscles to be able to hold it comfortably for a while.
Doing my Internet searches found the Nikon D300s at a best price of £1199.48 including free delivery from the first link below but this is the camera body only.
http://www.amazon.co.uk/gp/product/B002J9GIB0?ie=UTF8&tag=gadge0a-21&linkCode=as2&camp=1634
I found the Nikon D300s body available for $1541.95 including free delivery from Amazon on the first link below.
http://www.amazon.com/gp/product/B002JCSV6M?ie=UTF8&tag=gadge0a5-20&linkCode=as2&camp=1789
I found the Nikon D300s body available for €1364 from Amazon on the first link below.
http://www.amazon.fr/gp/product/B002J9GIB0?ie=UTF8&tag=gadge04-21&linkCode=as2&camp=1642
http://www.europe-nikon.com/product/en_GB/products/broad/1822/overview.html