Pentax K-S1 DSLR Camera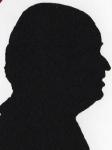 This is quite a small and lightweight offering from Pentax. However this does not mean that the images its takes are anything but excellent in both JPG and RAW. The only unusual thing to me is that both the body and lens are white.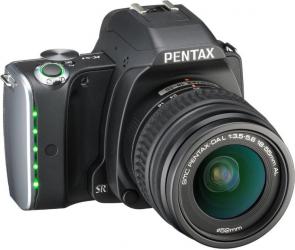 click image to enlarge
The Pentax K-S1 Digital SLR camera measures 11x9x15cm and weighs 771grams without the neck strap.
The right side has a rubber bung behind which are HDMI and USB outlets, there is also a neck strap anchor point. The left side has the anchor point pair.
The face is whatever lens you attach I was sent an 18-55mm offering As well as AF/MF twist control. The top has the manual rise built in flash with button on the left at the very top is an external flash shoe and below this the viewfinder. To the right of this is a wheel for zoom and multi-image viewing, two further well marked buttons and a three position control for off, on and video around the shutter control.
The base has a tripod screw and the solid battery door behind which is the battery and any SD card you might insert.
This leaves the back that has a 6.4x5.4 TFT display for viewing and reviewing images once taken before capture this displays a range of information on the image yet to be captured. To the right of this the all-important thumb steady point below this incorporated into the five position joystick is the ten position control wheel, there are also two extra well marked buttons.
It took me a while to get used to the control wheels position it's just a little unusual in its placing but its position means it will not get changed accidently.
In Jpg you can capture images at up to 20MP. Pentax describes the available sizes as L, M, S and XS these are 20MP, 12MP, 6MP and 2MP. Each can be captured in any of 3star, 2star or 1star compression.
Of course you can also capture movies and then the TFT becomes the viewfinder you can capture in full HD or HD at 30FPS, 25FPS or 24FPS.

click image to enlarge
I thought my all white version was a little unusual until I checked the Pentax website where I see they do Lime Pie, Strawberry Cake and Blue Cream Soda versions as well.
I prefer to mention the abilities of a camera rather than its fashion ability but for those who want such details check the last link at the end.
5.4 FPS continuous shooting, 1/6000 second shutter speed and in body shake reduction are just three of its array of goodies.
I found the built in flash was effective when required it is always at least 11cm behind the lens. In low light where flash is not allowed/encouraged the camera also produced the goods but in these situations you do need either a tripod or something stable to place the camera on.
For a DLSR this was reasonably easy to use and control. For anyone stepping up from a digital camera its learning to capture using the viewfinder, the field of view here is more of less spot on with some you need to make adjustments.
The Pentax K-S1 is available from the first link below for £439 with free delivery.
http://www.amazon.co.uk/gp/product/B00N3XBBA4?ie=UTF8&tag=gadge0a-21&linkCode=as2&camp=1634
http://www.ricoh-imaging.co.uk/en/K-S1-sweet-colors.html?search=k-s1