Pentax Q10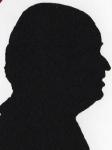 Review controls
The Pentax Q10 is probably the smallest removable lens camera I have ever reviewed. It is smaller than most digital cameras but is still a very powerful unit that gives rather good JPG or an option to save your images in RAW format.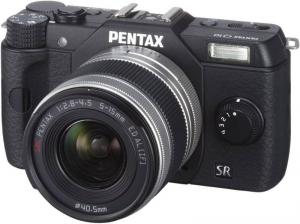 click image to enlarge
The Q10 measures 10x5.5x8.5cm the latter with the lens fully in, fully extended add another 2cm. It weights only 300 grams without attaching the near superfluous neck strap.
It is capable of capturing a 12MP image. The lens supplied is a 5-15mm offering and while this may sound 'tame' compared to the more standard 18-55mm offerings it takes rather good images.
It works well in low light (up to ISO 6400) and unusually have a two position flash a minimum of 6cm from the lens and in a pop up position where it moves further left and is at least 8cm from the lens. I found both positions worked well and I suffered no flash back even when I was deliberately trying to get some.
It can take images in 16:9, 4:3, 3:2 and 1:1 modes. Images can be captured in JPG, RAW or RAW + JPG. Images can be saved in three compression modes.
In 16:9 the unit can capture images at 9MP, 6MP, 4MP and 2MP. In 4:3 the sizes are 12MP, 9MP, 5MP and 3MP. In 3:2 10MP, 8MP, 5MP and 2MP. Finally in 1:1 9MP, 6MP, 4MP and 2MP.
As with almost all units today you can capture video these are described as Full HD, HD and VGA.
The rear is dominated by the 6.5x4.2cm display to the right of this are two well marked buttons then below these the ubiquitous five position joystick and finally the info and menu buttons. A door on the right side is where you insert and SD card you use. While a similar door on the left side is where the solid battery is inserted. The base has a tripod screw and a rubber bung hiding AV and mini HDMI connectors. The top of each side do have strap connectors but as stated I think these are hardly required.
This leaves the top that has flash pop up slider, review button, additional flash shoe dock, on/off button, shutter release, an eight position wheel and finally a control to enlarge (zoom in) captured images on the TFT. On the front to the left of the lens is a mystery wheel 0 to 4 and this provides interesting effects for the more advanced user.
Pentax have a shake reduction system that moves the sensor to avoid camera shake and within sensible amounts it works as expected. This unit can capture 5FPS which works well for high contrast and the 'HDR' system automatically uses this to provide different exposures and then merges the results into a single image, you will need to think about where this would be suitable.
The sensor on this unit is rather small which could leave the user unable to create things like out of focus backgrounds but Pentax have provided a Bokeh control to simulate this and it does seem to work.
There are a range of scene modes to cover almost all situations, for those beyond 'Auto' mode there is a full 'Manual' offering.
Some may worry about build quality as the body is plastic but it is well finished and this should not be a problem.
Ramping up the ISO on a similar image produced near perfect results at ISO 400 while some slight detraction of quality on high magnification. Beyond that you will notice noise and some lack of detail.
Those worried about the 5-15mm lens can focus down to around 30cm.
So where does this fit? Anyone wanting more than a digital camera will love the ability to take RAW images. Of course this is a camera for an amateur user but it can produce some rather good images and while for some 'size is everything' others will happily prove it is 'what you do with it' that matters.
The Pentax Q10 is available from the link below for £377 including delivery. While mine was the standard black they do have colours available and looking at their site (second link) you can get almost any shade of colour you want.
http://www.amazon.co.uk/gp/product/B0099ORJWA?ie=UTF8&tag=gadge0a-21&linkCode=as2&camp=1634
http://www.pentax.co.uk/en/q10-100-colours-configurator.html