Pentax K-70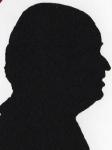 If like me you enjoy a good manual then this unit should make you happy. The manual I saw was in PDF format – sadly not something to read in the bath – and it is 156 pages with 144 pages before the safety and warranty pages, bliss.

click image to enlarge
If you purchase this unit I assume that the manual will be in print as the camera I had for just one week came without a box just the component parts in bubble wrap.
While you might purchase the unit 'body only' I was sent an 18-135mm lens with it as the latest 155mm lens is not yet available.
Certainly a unit to attach the neck strap to securely as it weighs 1140grams.
It is 14.5x12x9cm with the lens collapsed and fully extended it increases the first figure the length to 20.5cm.
The back has a 6.5x4.2cm TFT screen that you need to rotate through 180 degrees or open to increase the width by 8.5cm when you show it to the left of the main unit for use either in 'LV' live view mode for shooing still images as an option or required for shooting video.
You have a viewfinder that is disabled for video and if you use 'LV' but of course one of the advantages of using a viewfinder is that the image you are going to capture is far clearer in strong daylight.
The amount of zoom should be enough for most and certainly with a tripod you can get excellent deeply zoomed images, without a tripod temper you desire to zoom right in unless you have at least a solid object to steady the camera on.
As my test time was short I did not test its ability to capture RAW images but of course it can as I also did little with 'MF' manual focus as that requires a lightness of touch on the lens to get that special image and that only comes with much use.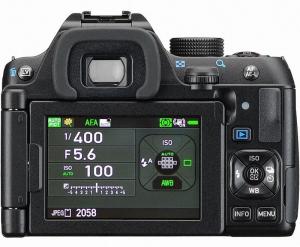 click image to enlarge
I was however more than happy with both interior and exterior shots I took as indeed I was with video although I still feel a little strange taking video with a top quality still image camera.
There is a pop up 2.2x.7cm flash on top of the camera which can never be nearer than 13cm to the lens.
There is a 12 position wheel to the right of the viewfinder and while I did test a few of the settings but the majority of my shots used 'Auto' mode simply because of the lack of time to get used to them, remember 'Auto' lets the camera make almost all the choices.
The on/off button that surrounds the shutter has a third position which is video and that ensures easy access to this feature.
As it was summer I had little chance to use flash externally but I was happy with images taken in less than perfect light again – at the risk of being boring – steady the camera or better still use a tripod and you will get great images.
A one minute video will be around 170,000-200,000KB while 10,000-12,000KB seemed to be the average for still images. As always use the fastest SD card you have to avoid possible frame drop in video capture I used a Toshiba 64GB SD-XC 1 which has 48MB/s.
The Pentax K-70 is available from the link below for £799 with the 18-135mm lens as I reviewed.