Canon EOS 100D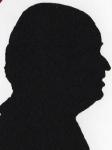 Perhaps a strange time of year to be sent a DSLR unit with a 55-250mm lens as this requires either very large rooms or outside use to get the best from it, however so far the weather has been kind and my short time with it was productive.

click image to enlarge
The body is 10.5x9x7cm, I am mentioning things this way as not everyone will use 55mm to 250mm lens with it. Add the lens and the last figure becomes between 18cm and 22cm. The total weight is 804grams (without neck strap).
As always I start with it in the easiest mode 'Auto' and assume that I know nothing. There is a printed Basic Instruction Manual and when I mention that it is 116 pages then you realise this is very powerful unit and although I have been taking images for over 50 years a good DSLR unit still stretches me.
RTFM is something I probably bore you with but this is not a unit to just point and shoot. Once you have mastered the basics then take some images and then RTFM again and you then read the full manual that resides on the DVD provided.
One of my regular gigs normally supplies me with a range of flash images but with the lens provided this was not really possible so in the place I sit the best I can manage is a close up of whoever is at the far side of the stage. I did also move to the back of the room and with the aid of a chair take some interesting shots over everyone else's heads.
Luckily the weather still allowed some decent outside shots and I even took some night shots using a tripod.
All cameras large and small provide their own tests another recent offering was a fixed 9mm lens unit and this makes you think about where you position yourself as you have no adjustment on the camera. For the Canon the choice was to get far enough away and with a lot of my normal test places this is not a viable option so replan the strategy to suit the camera.
Time with Canon units is always short and while I did move beyond Auto my tests were cherry picking other choices.
The left side has a rubberised door behind which a variety of connections. The top has neck strap anchor points at each end with a pop up internal flash and external flash shoe mounted on the viewfinder, to the right of this a twelve position wheel, an ISO button and a three position off/on/video slider button. The right side is clear.
On the base is a tripod anchor point and a door behind which is the solid battery and any SD Card you use. The face is dominated by whatever lens you use which has stabilization control and AF/MF built in. This leaves the back a 6.4x4.2cm TFT allow you to review images once captured. There are nine well marked buttons scattered around the back of the unit and a very well placed rubberised thumb stabiliser area.
While at this time of year it would have been an easier review with a smaller lens I was able to establish that this EOS 100D unit does take exceptional images.
The Canon EOS 100D (with 18-55mm lens) is available from the first link below for £389 with free delivery.
http://www.amazon.co.uk/gp/product/B00CMQEFG0?ie=UTF8&tag=gadge0a-21&linkCode=as2&camp=1634
http://www.canon.co.uk/For_Home/Product_Finder/Cameras/Digital_SLR/EOS_100D/index.aspx