A Roman Puzzle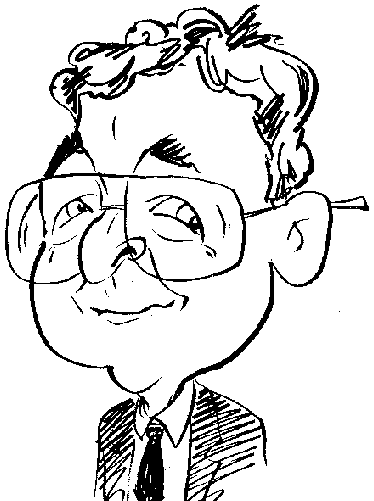 Review controls
Developed by Nijumi Games and available as a download from Avanquest's GSP catalogue, Stones of Rome is a puzzle game. This title belongs to the popular Match 3 genre of puzzle game. It makes use of a format of Match 3 game play that I have not encountered before.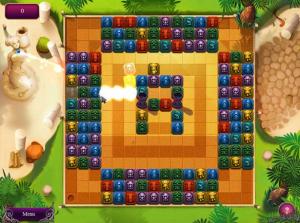 In this game you take on the role of James, a young boy, who is part of a tour group who are exploring the catacombs beneath Rome. Intrigued by the strange surroundings, James becomes separated from the main party. Realising that he is lost, he gets out the map of the catacombs he was given at the start of the tour. Unfortunately, before he can put the map to its intended use, a monkey (I have no idea what a monkey would be doing in such a location) grabs the map and rips into pieces which it then scatters all over the place. In order to collect these pieces of the map and reassemble them, James must work his way through 30 levels of puzzle solving based on Match 3 game play. And that is just the start of the adventure facing James.
From the game's opening title screen, you can create up to three profiles for individual players. Each profile will keep a record of the player's progress and the current level they are on. Other available options include whether to play in full screen mode or not and deciding whether to turn off the volume for background music and sound effects. This is a case of audio or no audio with no opportunity to adjust the volume level.
Following a comic book style interlude showing James getting separated from the main party and the antics of the monkey, you start the process of working through the 30 levels of Match 3 action that gradually increases in difficulty as various types of objects are brought into play. The game playing screen consists on a central area made up of vertical and horizontal axis that is initially populated with a scattering of different coloured tiles that have various embellishments. You need to remove these tiles by creating group of 3 or more tiles of the same type. Once a tile is in this central area you are not allowed to move it any more.
Surrounding this central area is a three deep arrangement of tiles which can be used to create Match 3 arrangements. By clicking on one of these tiles it will then travel along the appropriate axis to join up with whatever is in its path. However these tiles will only enter the area if there is already something positioned along the axis whether that is another tile or one of the artefacts that are introduced at various stages of the game.
As you progress through the various levels, you will need to plan each move carefully and develop a strategy for creating Match 3 groups especially for those tiles that are positioned in hard to get at locations. You are also reliant of tiles of the correct colour appearing on an axis line that will allow you to create your group of three. The completion of each level will bring the reward of a piece of the map which is automatically joined to those pieces you already have.
Having completing the thirty levels and restored the map to its original condition, you might think that your task was complete. However that is not the case. James discovers that he still needs to locate the tour group. As a result James has to work through a further 30 puzzle levels in order to track down the tour group and join up with them.
Stones of Rome is the type of game that offers a mixture of strategy and puzzle solving with a hefty dose of frustration and an addictive quality that can keep drawing you back for more as you refuse to be beaten by increasingly difficult levels. The minimum specifications for this game call for a 1.0GHz processor with 512MB of RAM, 80MN of hard disk space and support for DirectX 9 running Windows 98 and later. Pricing has been set at £10.20 for this downloadable title.
http://www.gspgames.co.uk/games/stones-of-rome-500936?meta=cardspuzzles