An Electrical Watch Dog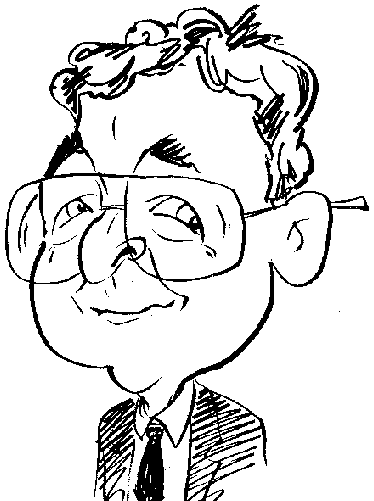 Have you considered how boiling a kettle can help keep a watchful eye on the elderly? 3 rings have.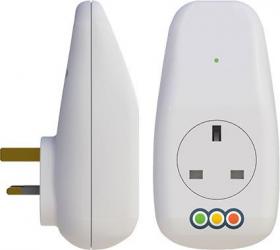 click image to enlarge
Set up by Steve Purdham and fellow tech entrepreneur, Gareth Reakes, 3rings is a start-up company concentrating its expertise on the Internet of Things (IoT) with products such as its initial offering of a 3rings electric plug. The company's stated aim is to showcase how technology can help in assisting society (that's you and me) care for the elderly, especially those who are considered at risk and dear to us. It is not always possible to share a home with elderly relatives, either because there is not enough room or the previous generation is reluctant to leave what has been their home for many years. It is for these types of situations that the 3rings plug was developed.
The 3rings initial solution is to provide a plug that can show concerned parties that it is being used and give them some peace of mind regarding whether an elderly relative is still able to fend for themselves. The 3rings plug is approximately twice the size of most normal units. This increase in size is necessary due to the built-in technology required for the device to perform its desired function. Approximate dimensions of this enhanced plug are 140 x 80 x 55mm (H x W x D). With its enlarged size and Apple white colour scheme plus the three-coloured logo on the front, this 3rings plug is easily identifiable and should not be mistaken for a plug of the more common variety and thus used by mistake
The concept behind this 3rings plug, with its pass-through feature, is that it can be used to sit between the power socket and an appropriate electrical device. The built-in technology, which includes mobile technology that does not require the presence of an internet connection for it to work, added to the basic plug will then ensure a message and/or alert can be sent to the relevant party acting in the role of a concerned citizen or remote "watch-dog".
For example the most obvious situation would be for the 3rings plug to be used for the common action of plugging in an electric kettle to make a welcoming cup of tea or coffee. This is an activity we all carry out on a regular basis for making a drink or delivering hot water for other tasks and should, therefore not be an imposition. The recipient will then be informed that the kettle has been switch on, bringing with it some reassurance that life was proceeding as normal with the elderly relative(s) and they could settle back to partake and enjoy their own favourite beverage.
Setting up the device is fairly straightforward, if a little long-winded, and can be carried out in your own home before the plug is sited in the home of the relative. You need to download the 3rings app and create an account in order to enter the activation code for the device. This code is printed on the 3rings plug. Next you will need to supply a username, password and contact details such as an email address and phone number. Details of the events to be covered, such as when the early morning brew is expected to take place, with start and end times plus frequency for monitoring purposes will need to be added. Notifications can be set up to be delivered to the concerned relative via email, text or an automated message. With all the necessary details entered, the 3rings plug can then be set up at the required location. Messages will then be dispatched to indicate whether the plug has been used or not as the case may be.
After an initial brief trial period, you will need to take out a subscription for this service. Pricing for this innovative product has been set at £79 for the plug. You can also purchase the plug with a pre-paid subscription. A plug and 12 months subscription will cost £183 while a 24 month subscription and plug is priced at £288. This might seem rather pricey but it could bring peace of mind. At the time of writing this review, 3rings was seeking£20,000 in Kickstarter funding. You might still be able to find more information at https://www.kickstarter.com/projects/3rings/3rings-the-plug-helps-care-for-mum-and-dad. If not then check out www.3rings.co.uk to discover more about the product and is availability.