Samsung 40inch Smart TV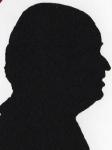 Review controls
Samsung are perhaps one of the top two manufacturers of 'affordable' lounge sized TV's that do far more than offer Freeview HD. In fact this one complete with its two remote controls could for a lot be everything that they need.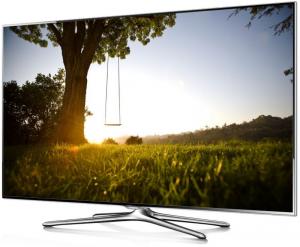 click image to enlarge
It is 90x52x4cm, this can fit on the 'x' shaped chromed stand provided or like most recent TV's be mounted on the wall. I used the former method, the stand raises the TV from whatever you sit it on by 8cm and the 'X' is 55x37cm at the extremes.
The last measurement – for now – is the viewable screen size which is 89x50cm which gives the notional imperial diagonal measurement of 40inches.
Fit the stand, plug in your aerial and the mains plug, it will go into setup mode and find around 120 channels for TV, Radio and Text.
Samsung currently do 6400, 6500 and 6800 models this was the 6500. All three models are Freeview HD, have 3D capability (glasses provided) and perhaps most interesting access to the full range of online services including, iPlayer, ITV Player and the services offered by Channel 4 and Channel 5 as well as numerous Apps exclusive to Samsung. For those into social networking, Twitter, Facebook and Skype are available.
As most will know the excellent two channels offered by the BBC showing content not put out on their main two channels (channel 301 and 302) have been cut to one and now the announcer says 'you can watch on the web site' well with this TV you can once you have connected either by Ethernet or Wi-Fi and the pictures are as good as normal TV, this assumes you live in a good TV reception area, if not they are probably a great deal better – another assumption here – if you have decent internet access speed. One word of caution if you are on a capped download amount it can soon disappear.
Once tuned the first thing you see when you turn on is the SmartHub with the the top left portion showing whatever channel you were last viewing, a press on the enter button brings this up fullscreen but if you press the right or left arrows you can start to investigate the goodies available.
There are all the external connections you could want, three USB, three HDMI, aerial connection plus satellite connection all are in a single line towards the right side, then in a block further across the back a line of audio connections including digital, headset out and second remote connection as well as SCART and a forth HDMI.
All this boils down to being able to play videos from a USB stick or by using DLNA from your PC.
You could also hang a USB drive from a USB port and then have the ability to incorporate a PVR like ability.
The one feature that was less than impressive was the sound, luckily I was reviewing a sound bar during part of the review time so bass and superior sound was available using the headphone port.
There are lots of controls to adjust contrast brightness and more but I was perfectly happy with what Samsung call the defaults, unlike some the contrast was nowhere near maximum.
I mentioned two remote controls the first a normal shape has 44 buttons and can at a push do everything, however using the on screen keyboard when using the internet etc. is far easier having a pointer appear that your finger controls with a trackpad there are an additional 13 buttons on the second remote but you will need to plug in its sensor via a supplied lead which will need line of sight.
I enjoyed my review period with this Samsung 40inch TV that sat in front of my own 32inch offering, I used Wi-Fi quite a lot especially when I forget to program something for a time that I was not available to watch. I must remember to be more methodical now as while I can watch on my PC using iPlayer etc. it is not the same as on a TV in the lounge.
The Samsung UE40F6500 is available from the link below for £650.80 including delivery.
http://www.amazon.co.uk/gp/product/B00BMKB0QK?ie=UTF8&tag=gadge0a-21&linkCode=as2&camp=1634