Flying by Helicopter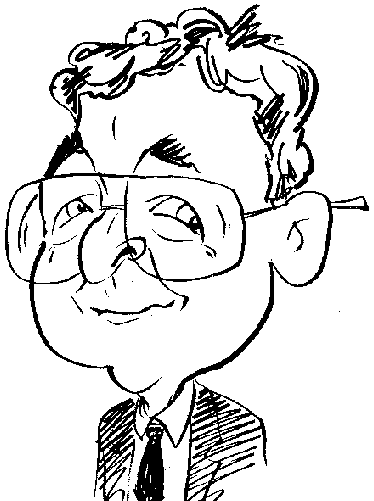 Review controls
A fear of heights and falling means a helicopter trip is unlikely to feature on my schedule. So I'll just have to make do with a Bladez Toyz model.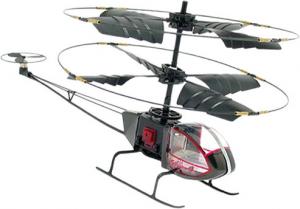 click image to enlarge
The latest batch of mini helicopters launched by Bladez Toyz, a company headed by ITV Tycoon winner Iain Morgan and financed by Dragon's Den business guru Peter Jones, includes the Salvation 3D model which is the subject of this review. The last Bladez Toyz helicopter (the Salvation 1) I looked at came with a fairly standard remote control unit with twin joysticks. This was powered by 8 AA batteries.
With this new model the remote control unit has now adopted the appropriate appearance of a joystick that gives you full, single-handed access to all the various controls. The use of a joystick to provide radio control of a helicopter is a world's first and gives the pilot 5-way directional control as the helicopter can be directed up, down, left, right and forward. Battery power can now come from 6 AAA batteries. As with the earlier product, batteries are not supplied.
Along with the actual helicopter and joystick units, you get an L-shaped signal emitter. This device slots into the joystick yoke and acts as the transmitter to send commands to the Salvation helicopter. Completing the package are two leads for use when recharging the helicopter's internal battery pack. One of these leads connects from the joystick to the helicopter while the second provides a link from the joystick to a USB port on a computer. This method allows the computer to provide the power source so saving on your batteries.
You could also use this connection method to provide the power needed to send signals to the helicopter rather than use battery power. However on the down side, by being physically linked to a computer does restrict you somewhat with regards to mobility when controlling the helicopter. On/off switches are available on both the helicopter and joystick base to help conserve battery power.
This Salvation helicopter has a carbon fibre body with a coaxial structure with dual articulated rotors that take on a more rigid state when rotating. Weighing just 19g, the Salvation's dimensions are 85 x 182mm with a main blade length of 175mm. While appearing rather flimsy in construction, the helicopter was able to cope with my misdirected piloting and a number of accidental collisions. The helicopter comes fully assembled, ready for use, with a spare set of tail rotors.
The joystick is of a more sturdy construction, blending together metallic red and silver with a black rubberised grip. Four trim buttons are arranged either side of the yoke's top, making it easier for right and left handed users to adjust the flight performance of the helicopter. The throttle control conveniently takes pride of place on the top of the yoke handle. The signal emitter is constructed of translucent red plastic and has a switch that can be moved between three available bands for communicating. Although you can carry the joystick while walking around, I found it easier to have it firmly mounted on a solid surface until I became more adept at controlling the helicopter. Built into the joystick is a vibration feature (it can be turned off) which increases its intensity the higher the helicopter flies.
The Salvation 3D helicopter has been designed for and should only be used indoors within an environment that is relatively clear of obstacle plus any interference from sources of moving air such as air-vents and fans. Giving you an operational range of 8 meters and a flying time of between 7 to 9 minutes, a great deal of enjoyment can be had with this Salvation 3D helicopter. All you need to provide (along with the batteries) is the piloting skills. The helicopter comes with a certain amount of battery power ready for instant use. A full recharge can take between 35 to 45 minutes. Would-be helicopter pilots will need to pay £49.99 for this model which proves to be sturdier in operation than it actually looks.