Kodak Playtouch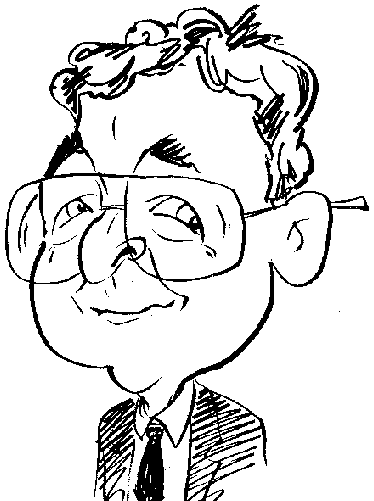 Review controls
It was not until I started checking out this next product that I realised that my computer system box had a face.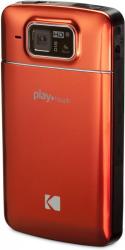 click image to enlarge
While perhaps not the first name you think of with regards to digital photography (although those of my generation grew up using this company's photographic products), Kodak still has much to offer. Take, for instance, the company's latest pocket-size camcorder appropriately entitled the Kodak Playtouch. Available in a choice of Smoke Gaze (Black), Chrome, Cabana (Orange) or Spa Blue (Teal), the Playtouch offers a range of features including full 1080p HD capability.
Measuring 108 x 59 x 13mm (H x W x D) and weighing 126g, the Playtouch is easily portable. A string-drawn pouch is provided to help when carrying this device and it can also double as a cleaning cloth to remove the finger smears that are attracted, as if by a magnet, to both faces of this camcorder. While your chosen coloured face features the lens that delivers 1080p video and 5-megapixel still images, the reverse side is dominated by a 3-inch capacitive touch screen. Located beneath the screen are the record button and a speaker grill.
The right edge (when viewing the screen) holds the power button and a concealed compartment for inserting an SD card. As the camera's internal memory is limited to say the least, you will really need to invest in a memory card if you want to take more than a couple of handfuls of still images or record over 17 seconds of 720p HD video. The Playtouch supports the SDHC format with a maximum 32GB of capacity.
A second concealed compartment on the left side hides sockets for Micro USB and HDMI connections (leads for both are supplied) plus the switch that releases the USB arm for linking the Playtouch to a computer. In this way you can share content and recharge the unit's Li-Ion battery. You can also charge the battery, which fits into a compartment accessed by removing the coloured front of the camcorder, via the mains using the supplied plug in conjunction with the Micro USB lead. A jack socket for either an external microphone or headphones plus a switch for selecting normal or macro mode are found on top of the unit. A screw-in socket for an optional tripod is at the other end.
Response time from switch on is slightly under 2 seconds as the 3-inch screen displays a 2-inch live view sandwiched between information and hotspots for activating and adjusting features. Information is provided as to the battery level and how many images or video time is available with the current settings. Options are available to access a range of features; adjust the zoom level; switch between video or still image capture; apply various special effects; and view captured content. All these features are selected and adjusted using the touch screen facility.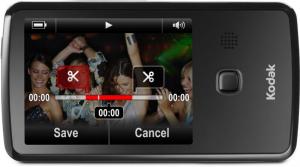 click image to enlarge
This feature is very sensitive with the result that mistakes can happen until you get use to it. There were occasions when even the lightest of touches sent me to a screen I did not want and I would find myself looking at sepia or black & white view of what should have been a colour scene. Fortunately the record/capture button does require a firm degree of pressure for it to be activated.
The Playtouch assumes that any captures, whether still images or video, will be taken in portrait orientation. When processing the output this is displayed in landscape orientation. This switch in orientation can result in some odd views if you opt to capture the content in landscape mode.
There are a range of customisable settings available with the Playtouch. You can adjust the video resolution for both video and still image capture plus select the video output mode and set the sensitivity of the microphone pick-up. A Safe mode is available whereby images can not be send, edited or deleted while an LCD Glare feature can help with viewing in different lighting conditions. You can also turn on a face detection feature which places brackets around faces when lining up a shot. While this feature works to a degree, it is not 100% accurate and can be confused into placing brackets around items other than faces such as the front of my tower desktop system box.
In order to view and share content via a computer you will need to download the necessary software from the Internet. When you first attach the Playtouch to a computer it will offer to carry out this procedure automatically. One downloaded the software will provide links to various social sites such as YouTube, Flickr and Facebook.
Image quality is good in most conditions apart from low light scenes. The zoom option tends to be a little on the jerky side but not to any great extend. As mentioned you get leads for the Micro USB and HDMI connections plus an audio lead, carry pouch, wrist strap and User Guide. The Playtouch is priced at £169.99. System requirements call for 1GB of RAM, 300MB of Hard Disk space running either Windows XP SP2 and later or Mac OS X 10.5 and better.
http://shop.kodak.co.uk/store/ekconseu/pd/PLAYTOUCH_Video_Camera__Black/productID.207871300