A Blu-ray Disk Writer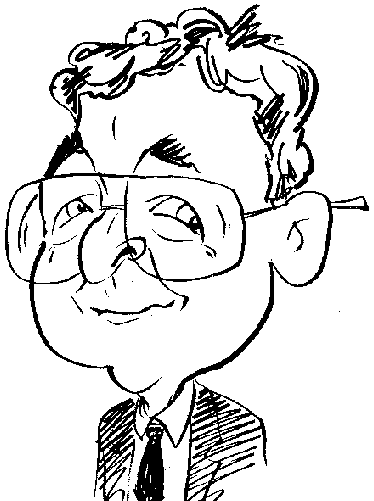 Review controls
On occasions a product can be rather shy when it comes to proclaiming aspects of its functionality from the user. This type of situation is definitely not the case with a new external drive from Plextor. The PX-LB950UE may give little away with its title but it is far more forthcoming with its appearance.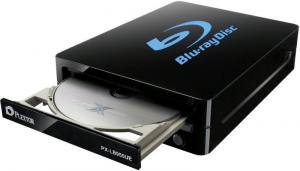 With dimensions of 163 x 51.5 x 224.7mm, this product is a 12X Blu-ray Disk Writer. It combines a lacquered black (just right for collecting fingerprints from all and sundry) body with a large blue logo on the top panel. If the presence of this logo was not enough indication to get the message across, Plextor has already placed the words "Blu-ray Disc" written large and in the same shade of blue beneath the logo. Yes this is most certainly a product that supports Blu-ray.
All the various connection points are kept out of sight at the rear of the unit. Along with the mains power socket, there are connections for both USB 3.0 and eSATA. An on/off switch completes the functionality of the unit's rear. The unit's disk tray front panel features a silver bar while the eject button is also coloured silver. I found the overall appearance of the device a little too gaudy for my taste.
Checking out the contents of this package revealed a disappointment aspect and an unlisted item. Along with the external drive unit, you get cables for both USB 3.0 and eSATA connectivity, a mains power lead with interchangeable 2 and 3-pin adapters, a multi-lingual folded Quick Installation pamphlet plus a package containing the supplied software on two disks and a cleaning cloth to help retain the mirror sheen of the drive. You also get a translucent plastic stand for holding the drive in an upright position if you do not have enough desk space when it is place flat. This last item is not mentioned in the list of content.
Disappointingly neither was there any mention of any Blu-ray disks for use with this external writer. Nor were any blank disks present in the package. Imagine getting home with your nice new product only to discover that there is no means of testing the unit's writing capability until you make another trips to your local shopping centre or wait for Amazon or other company to deliver some blank optical media. I was fortunately that Verbatim had come to my rescue with some of its 25GB 6X BD-R media for testing purposes.
Setting up the drive is, apart from one factor, very straightforward and simple. You just need to connect the power lead and make your choice of USB 3.0 or eSATA connection. This is an either/or choice as attempting to use both will only cause problems. Now for that one factor which concerns the positioning of the external writer especially if you opt for the USB 3.0 connection. The supplied USB 3.0 cable measures a mere 53cm which does not give you much leeway if your USB 3.0 ports are located at the rear of a desktop tower system. The eSATA cable is a more generous 94cm in length.
While Windows will automatically install the necessary drivers for the Blu-ray writer, Plextor has included a couple of disks with some extra software. The installation of this software will require separate processes for the two supplied disks. A Plextor Utilities disk features a number of tools including those to provide information about the external drive plus the ability to carry out tests regarding disk quality and data transfer rates.
The second disk provides you with a copy of Cyberlink's BD Suite. This is an OEM version of Cyberlink's well-respected software. It should be noted that the elements making up this suite are not the latest versions of Cyberlink's software. The suite is made up of PowerDVD (with Blu-ray playback), PowerProducer, PowerDirector, Power2Go, InstantBurn, PowerBackup and LabelPrint.
Although this external drive is capable of handling various types of optical media ranging from CDs up to Blu-rays disks, it is the latter that will draw most users towards this product. With a USB 3.0 connection, burning 11.9GB of data, made up of 14 video files, to a Verbatim BD-R disk took approximately 65 minutes. This drive also supports Blu-ray 3D playback but the lack of a suitable display meant I was unable to test this feature. Ordinary Blu-ray playback, as with the other supported formats, was smooth with an almost silent operation.
Supported Media
Blu-ray
BD v2, BD-R v1, BD-RE v2 and 3, BD-9
DVD
DVD-ROM, DVD-RAM, DVD-R DL, DVD+/-RW, DVD-Video, Multi-boarder, Multi session
CD
CD-DA, CD-Extra, CD-ROM, CD-ROM/XA, Photo CD, Video-CD, CD-I, CD Text
12X Blu-ray, 16X DVD
At the time of writing this product was available from Amazon priced at £158. System requirements call for a 3.4GHz processor with 1GB of RAM running Windows XP-SP2.
http://www.plextor-digital.com/index.php/en/News-Events/plextor-launches-usb30-blu-ray-disc-writer.html