The Seventh Gate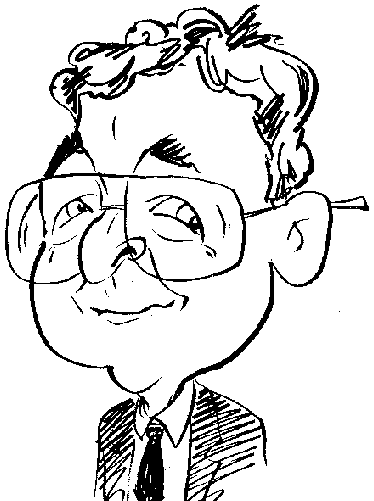 A favourite series of mine is the Jewel Quest collection of titles that feature match-3 and adventure and hidden object searching.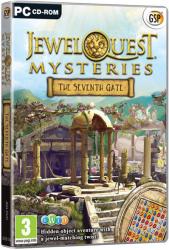 click image to enlarge
The Jewel Quest series started life as games featuring match-3 jewel boards with an underlying story regarding ancient civilisations. Since those early efforts, the series has branched out to include a Mysteries section that brings together hidden object game play in different locations with some match-3 jewel board action. The latest Jewel Quest title to come my way falls into the Mysteries section and is entitled The Seventh Gate.
Originally released by iWin, The Seventh Gate is now available in Collector's Edition format as part of Avanquest's Click & Play catalogue. As soon as you complete the game's first chapter, you gain access to the product's Strategy Guide. Unlike some other titles that have a Strategy Guide, the one in The Seventh Gate concentrates its content on tips rather than detailed instructions for completing various tasks. These tips include the importance of collecting gold coins and jewels in the hidden object scenes plus how to reassemble maps and other items. You will also be able to view a list of the jewel boards and puzzles that appear throughout the game. However you will need to complete the main game before you can replay any of this boards and puzzles.
Only one level of game play is available with The Seventh Gate as you take on the role of Emma Pack as she journeys through Greece in search of her husband and daughter who have gone missing while trying to uncover the mysterious jewel boards of Ancient Greece. As indicated earlier, the game is divided into chapters that must be completed within a specified time limit. Failure to complete a chapter within the designated time and you will need to start the chapter again from the beginning.
Each chapter consists of a series of locations marked in green on a map showing the route you need to follow. As you cursor hovers over a location it will reveal how many items are to be found and other tasks associated with that location. In some instances you will need to revisit a location in order to complete a task. Each location contains a hidden object scene whereby you will need to find all the items listed in a panel running across the bottom of the scene. Some items in the list will be highlighted in a different colour to indicate that they are concealed and need to be uncovered before they can be found.
As mentioned earlier you also need to be on the look out for gold coins and jewels. These items will prove useful in helping you complete different sections of the game. For every three gold coins you find you will be awarded an extra hint which can be used to locate difficult to find items. Jewels acts as currency for purchasing power-ups that can be applied to jewel boards in different ways. It was unusual to find more than three gold coins within a single scene.
Concealed at the bottom of the screen, until you bring it into play with your mouse cursor, is your inventory. This will store items you collect during your travels. From time to time you will need to use an item from your inventory to uncover other items within a hidden objet scene. An outbreak of blue sparkles will indicate an area where you can use an inventory items. Positioned in the right corner of the screen is an area that holds the map for moving between locations, your journal with details on how to play the special puzzles and jewel boards, plus the amount of time left to complete the current chapter. In the opposite corner of the screen a panel shows the number of hints available, coins collected, jewels found and your overall points' total.
In some of the hidden object scenes you will be able to find portions of a jewel board. These portions will not be listed in the items to be found but green sparkles will indicate the presences of these portions or shards. Once all the shards have been found in a chapter you can play the board to earn more points.
Helping the story move along are a series of static cut-scenes involving Emma as she provides a commentary revealing details of the storyline. Other cut-scenes appear from time to time filling in background information. Again you get spoken dialogue. As you move between the different chapters of the game you will encounter a scrolling scene. With these scenes you need to collect as many examples of a set object as you can. Collect all twenty items and you will receive a bonus while a jewel is awarded for each one you collect. These scrolling scenes can be repeated if you feel you will do better next time.
The Seventh Gate uses a formula that has been successful with other titles in the series and I can see no reason why it should not succeed this time. The game is both challenging and enjoyable. Priced at £10.20, the game requires you to be running an 800Mhz processor with 1000MB of RAM, 250MB of hard disk space, support for DirectX 9.0 with Windows XP and later.
http://www.avanquest.com/UK/software/jewel-quest-mysteries-3-the-seventh-gate-155043