Travelling with TomTom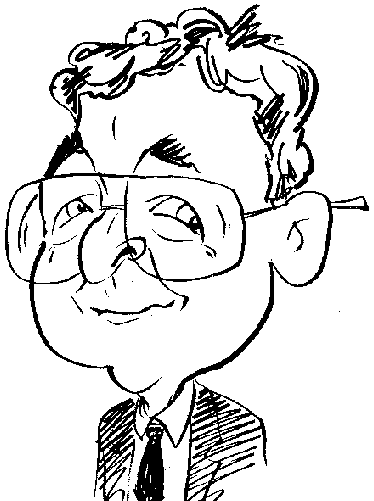 One name that immediately springs to my mind when I think of SatNav products is that of TomTom. With over 3,300 employees spread over four business units (TomTom, Tele Alias, AUTO and WORK), the company is a world leading provider of navigation solutions and digital maps.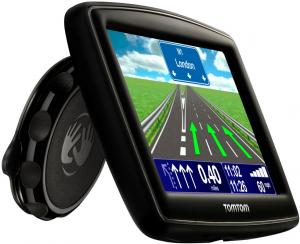 click image to enlarge
A recent innovation developed by TomTom is its LIVE Services technology which adds extra features to the basic SatNav equation. Following its introduction on the premium TomTom GO range, LIVE Services now form part of the lower-end models with the arrival of the new XL LIVE Routes Edition (a title that hardly flows off the tongue).
Predominately black in colour with silver trims, the SatNav device features a 4.3-inch touch screen within a body whose dimensions are 118 x 77 x 45mm (W x H x D). The depth does include the detachable EasyPort unit that allows you to take the XL LIVE for a walk while leaving the mount still attached to the car's windscreen. The lack of any relevant printer documentation did cause me to initially struggle with detaching the XL LIVE from the mount but perservance paid off in the end.
One problem that I was not able to overcome was getting the XL LIVE to accept my living room as a location from which it could detect a satellite signal. The XL LIVE is not alone in failing to make a connection from this location although one or two other SatNav devices have managed it. However as soon as I took the XL LIVE outside, it immediately made a connection and displayed a map showing my South West London location.
Apart from a flush on/off button located on the top right corner of the unit, all the various features and options available with the XL LIVE are activated from the touch screen. Power for the internal battery is supplied via a USB port that is positioned on the bottom of the unit. This mini-port is sunk into the body of the frame and I often found it rather difficult to insert either the lead for connecting to a computer or the one for attaching it to the car's cigarette light socket.
Entering data is via an on-screen keypad and you are given a choice of methods to be used with postcode or street and house number being the probable options although you could opt for city centre or crossing / intersection. POIs (Points of Interest) and recent destination features are available. The device can prepare a route; let you add waypoints; browse the map starting from your current location; and creating a favourites list. Preferences relating to the use of night colours; adjusting the sound volume (I know that in order to compete with the normal level of my in-car music entertainment, I needed to set the TomTom device at full volume); selection POIs; and choosing from available safety options such as warnings regarding speed limits or when near schools.
When getting the XL LIVE to come up with a route you have the option to designate that the route should be the fastest, shortest, avoid motorways or one that is suitable for a cyclist or pedestrian. There is a choice of voices for giving directions with both male and female options for a range of languages. Jane, Tim, Kathy and Sean (with the latter two having an Irish lilt) cover the English language and you can test each one before making a decision.
As mentioned earlier this SatNav product comes with the TomTom LIVE services. This is a subscription based service with the first three months provided free as part of the standard package. To continue with the service once the initial three months have passed will require a subscription fee of £7.99 per month. Six and twelve month contracts are available at a cost of £47.99 and £79.99 respectively. So just what do you get for your money?
LIVE Services divides its facilities into four distinct areas. In this period of economic recession and rising fuel prices, up-to-date fuel price information covering a particular journey or your local area could help off-set the monthly subscription. Safety alerts, in the form of speed cameras and the like, are another aspect as is information giving detailed up-to-date reports on traffic conditions that could affect your journey. These reports now include Germany, France, Switzerland and the Netherlands for those who venture abroad. Finally you can access, presumably when not driving, a local search with Google. Overall this subscription based service is far more appealing to those who drive a lot rather than your weekend motorist.
The XL LIVE is not the cheapest SatNav device on the block. TomTom has placed a £219.99 price ticket on the product. For this you get the European maps for 42 countries plus the three months subscription to the LIVE Services and the ability to use the product when route planning for cyclists and pedestrians.. While an excellent piece of kit, at this price this is a product more suited to those who spend a great deal of time on the road.