Garmin Drive Assist 50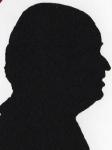 Having recently told you about a rather good Road Cam from another manufacturer I was offered the chance to review this top of the range unit that is both a Sat Nav and Road Cam in the one package, so is the extra expense worth it?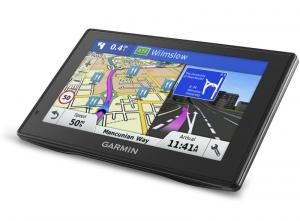 click image to enlarge
The unit is 14x8.5x5cm which is not that much bigger than most Sat Navs. Unlike most standalone Sat Navs that can be used for a reasonable period out of car this unit is designed for in car use only. It has a very small internal battery and relies instead for power for that provided by the cigar lighter socket of your car.
The viewable screen is 11x6.3cm which is touch controlled.
The base has a micro SD card slot the rest of the connections are on the back but once installed you should not need anything but the touch control to set your journey etc.
The on/off button is towards the top of the back with its internal speaker just beside it. Also near the top is where the windscreen sucker attaches, just below this is the road cam and below this a cable router that ensures your cable stays well out of the view of the camera.
Towards the back is the mini USB to cigar lighter lead connection and below this the supplied 4GB micro SD card is inserted. A short 50cm mini USB to USB lead is supplied but if you try to use it to provide power to do the initial setup you are told this cable cannot charge your device. However it is used to help install software onto your PC from www.garmin.com. This is also used to install map and product updates the latter took a couple of minutes the former took several hours.
In normal use you start with two rows of four easy to read icons, once a route is set or you are just driving freestyle then you get a road map and towards the right side of the 5inch screen details of potential problems as seen by the camera.
Certainly if you use a Sat Nav in your day to day travels then it makes sense to have a Dash Cam and if you have one built in to the Sat Nav then warnings such as safety cameras and even advance warning of traffic delays – the latter requires DAB – are a must avoid jams and delays and for a professional on the road delays cost money and possibly more.
Once moving you really should not – as the driver – look at the Sat Nav even if it is in your peripheral vision, of course reasons to deviate from a set route may be caused by hunger/thirst or the need to use a convenience so this unit takes controls from you by voice.
I always like to test these devices initially when not driving, with older Sat Navs that used to have a decent amount of time on the internal battery I took them on buses or trains – with volume very low or muted – to get to know the layout and potential salient points. Now this needs to be done as a passenger letting someone else drive so when you are the lone driver the potential problems are located without distraction.
For me anyway the Drive Cam can be useful and sudden movements such as harsh breaking or sudden lane changing making an emergency recording which could then save a lot of money in a possible court case to determine guilt in an accident.
The Drive Assist 50 is available from the link below for £279.99.