Sony Blu-ray Starter Pack BDP-S185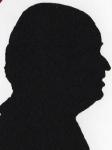 Review controls
Blu-ray movies always seem to carry a premium over the normal DVD version, so making the leap means first a new player and then to get the best from it, buying Blu-ray movies, Sony here offer a starter pack of a Blu-ray unit with eight Blu-ray movies.


click image to enlarge
Not content with offering a neat - small - unit Sony get it to perform a range of extras with the BDP S185 such as playing music and viewing Internet via Ethernet, this latter option also gets more features for some movies, however it stubbornly refuses to make the tea, do the hovering, or, even the ironing.
It is 29x18.5x3cm however you will need around another 3.5cm to the middle figure the depth if placing on a shelf to allow for cable connections.
It comes with a twenty two page Operating Instruction booklet that should cover any questions even a novice may have.
Using it as a Blu-ray or DVD player is just a matter of plugging in the power lead to the back of the unit and an HDMI cable to link it to your TV, rather surprisingly for something described as a 'Starter Pack' no HDMI cable is supplied. So if you buy it on the high street beware the salesman selling you a overpriced lead.
The initial setup is just a matter of selecting country and language and then inserting one of the eight supplied Blu-ray movies and sitting back to enjoy your purchase. There is a little more to do later such as connecting an Ethernet cable to let you access the Internet which of course will turn your TV into a Smart TV.
The front of the unit has the Blu-ray tray and to the right of this four touch buttons on the front edge, the front has a USB socket and the remote control sensor. All the connections are at the back right of the unit, HDMI, Ethernet, Digital out and Audio visual cables (these for SD rather than HD) none are supplied the power connection is hard wired and is 1.2metres long. This could be important as that means anything over around one metre will have to be taken by your Ethernet lead to your router so careful placement will be required.
The thirty nine button remote control means you should not need to leave your chair apart from changing the Blu-ray.
To see if your Blu-ray movie has bonus Internet content look for 'BD-Live logo' on the packaging. The USB port at the front allows you to attach a USB stick or even a USB hard disc to play videos, music or photos on your TV.
The Ethernet connection goes further than just allowing you to see the extra content as it allows you to access the whole Internet so YouTube iPlayer etc etc are all available from your arm chair. You can also access various 'on demand' services such as LoveFilm as well as Sony services such as Music and Video unlimited.
The eight Blu-rays included in the Starter Pack are Spider Man 3 (2 discs), Green Zone, Battle: Los Angeles, The Adjustment Bureau, 2012, New Moon, Hop animated for the kids and This Is It the last one a Michael Jackson epic.
If you add together the prices of the Blu-rays alone they will cost more than this Starter Pack just a pity no HDMI lead is included.
The unit is tiny in comparison to the size of early Blu-ray unit both in width, depth and height and the quality of finish is excellent.
Doing my Internet searches found the Sony Blu-ray Starter Pack BDP-S185 at a very reasonable £99.
http://www.hotukdeals.com/deals/sony-bdp-s185-blu-ray-player-starter-pack-8-blu-rays-99-blockbuster-instore-1178145 or should you just want the Blu-ray unit without the movies then £71.49 Inc delivery.
www.amazon.co.uk/gp/product/B005H5VJKS/ref=s9_simh_gw_p23_d0_g23_i3?pf_rd_m=A3P5ROKL5A1OLE&pf_rd_s=center-2&pf_rd_r=08Y2DRGPRW57JAFJJ08K&pf_rd_t=101&pf_rd_p=467128533&pf_rd_i=468294
http://www.sony.co.uk/product/blu-ray-disc-player/blu-ray-disc---dvd-player