Panasonic Blu-ray Recorder DMR-BS850EBK.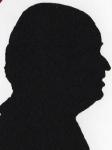 Review controls
When I requested this it was the only Blu-ray recorder for use with a TV, as far as I know it still is. However it also has dual Freesat receivers built in as well as a hard disc and it is even possible to transfer items via SCART from another PVR.

My first task was to get items from my PVR onto the hard disc of the Panasonic unit (real time) and then transfer them (real time) to a Blu-ray disc. The second part allows several items to be transferred at a time so I used to move six to eight hours of recordings in a single day while working elsewhere. You can even do it while watching something else on the TV.
The unit is long and thin at 42x30x5cm. Like all modern pieces of equipment there is a remote control and the only action (once plugged in) that you need to go to the unit for is to insert or remove Blu-ray discs from it.
The remote is 56 keys and while everything is well marked you will need to study the user manual to understand it all. The three keys that you will probably use the most are Direct Management, Guide and Function Menu these are cleverly spread in a semi circle around the ubiquitous five position joystick control. The manual is 144 pages clearly written and has a good index to help you find the relevant section of it to solve your problem.
Setup is quite straightforward once you have plugged in your satellite dish. If you have a dual feed it will find both and looks initially for Freesat. It found 144 TV and radio channels in only a few seconds and that is about it. Before this you will have needed to input your full postcode so that your local BBC area is plumbed in as the first channels. This includes all the BBC 1 regions so even if you are Scottish but live in Slough you can watch BBC Scotland.
So as it has a dual tuner you can set two channels to record at the same time provided you have a dual feed. This of course includes HD channels these tend to take around three times the amount of hard disc space for the higher quality.
Things you wish to keep permanently you can then record to the Blu-ray drive you can use DVD or Blu-ray discs. The latter of course has a far larger capacity. Recording from the hard disc can be done at high speed if it is programs that you have recorded off your dish.
However for the first time (after some assistance from Panasonic) I have managed to copy content from my PVR to the hard disc of this unit and from there to its Blu-ray disk so even if my PVR hard disc fails at a later date I still have copies of important programs on a disc. This is a somewhat involved process that only works in real time but for things you cannot replace it's not important how long it takes. Having got them onto the Panasonic hard disc it is then real time again to transfer to the Blu-ray but you can set it to record several items at a time. I often set it to transfer 6-8 hours of programs in one go. You can even still watch TV or even something from PVR while it is working. This was achieved by having AV1 on my PVR going to the TV and AV2 going to the Panasonic unit, this was then connected to the TV using an HDMI cable so no conflicts.
Picture and sound quality were great, and even better when you watch HD a few programs available on ITV (these use the red button to swap to HD. BBC have a dedicated channel on 108 this shows repeats and trailers during the day and a mixture of BBC 1 and BBC 2 programs during the evening sometimes at a different time to the originating channel.
Certainly not cheap at £661.91 including free delivery from the first link below. Remember you have a 500GB hard disc as well as the ability to record two channels simultaneously. Also note this is the first Blu-ray recording unit so it is really three products in one. It works well and does exactly what it is meant to do all the time.
http://www.amazon.co.uk/gp/product/B001Y90BNC?ie=UTF8&tag=gadge0a-21&linkCode=as2&camp=1634
http://www.panasonic.co.uk/html/en_GB/Products/2359485/index.html