Freesat Launch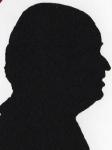 In the coming weeks and months you will get a real alternative to Sky or Virgin that has only a one off payment to buy the box and fitting for your own satellite disk to view -at launch- 80 TV/Radio channels. In the coming months this will rise initially to 232 including (with the correct box) HD offerings from both BBC and ITV (the ITV is exclusive) and others as they become available.
Buy Now
FreeSat reveivers
Humax FoxSat (£159.99)
Goodmans SD (£69.99)
Available from Dixons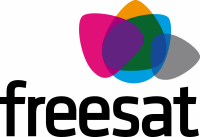 Freeview has opened the market and with the immanent turning off of the Analogue spectrum we all have to find a way of getting digital TV. If you live in a good reception area this may just involve upgrading your loft/roof aerial. However there is a solution that is stated to work for 98.5% of the country and that is Freesat. Not only do you get all the free channels currently on Freeview but a lot more. Over the coming months a range of extra channels will be introduced and these will include the regional versions for BBC and ITV so even if you live 200 miles away from the team you support you should still be able to get your local teams news.
One thing that has always bugged me about the 'red button' service on Freeview is that due to lack of bandwidth the BBC only offers two feeds to Freeview (cable and I believe Sky offer up to six) as there is no real bandwidth problem for Freesat all the feeds will be available.

click to enlarge
Freesat will be at the same position as Astra and Sky so if you already have a dish then in theory it may be good enough. In practice probably not as the Low Noise Block (LNB) will need to be changed and maybe the caballing. In a couple of months one of the companies producing boxes, Humax will produce one with a built in PVR and in order to watch one channel and record another you need a twin headed LNB in fact I am told most installers will provide a quad head one so you can have a feed to second box maybe in the bedroom.
Another advantage of the HD broadcasts - apart from the far better picture quality - is the Dolby Surround Sound. Of course you will need a 5.1 sound speaker system but I was told that all the boxes will have optical out so this is certainly something you can do yourself. The demo I saw was at Dolby's London headquarters so the sound quality was of course excellent.
If, like me, you are puzzled by some of the numbering of Freeview then a move to Freesat will have the channels move once more. To begin with all numbers have three digits such as what Virgin does with their cable offerings. So for instance BBC1 will be 101 BBC2 will be 102 etc. Where possible all the +1 hour channels will be accommodated one number after the original station so they should be easier to find.
A fact I never knew was that the Chinese lucky number '8' that has never been used under Freeview is actually reserved for BBC HD. Of course with over 200 channels you have to have a good menu system and Freesat have gone the Genre route. Yes, of course you can still enter 502 for a specific channel, however all the stations of a similar type will start with the same digit. All the children's channels, for example, start with a 6.

click to enlarge
Digital text has been fine tuned for Freesat and you will see a vast improvement in speed of page display over those of Freeview and, if the demonstration I saw was anything to go by, over cable as well.
Freesat is so new that only a few of the approved manufacturers, such as Humax, Bush, Goodman's and Panasonic, have produced boxes. The latter will have one integrated with a television. Any product that needs installing is exactly that and part of your initial buy is the box (or TV) and installation. I will report on that as things progress. I was told that all installs should take place within three days of ordering. That, to me anyway, seem ambitious. You will pay a standard fee and should it be a 'difficult install' there could be extra charges. Until the disk is attached to the wall I was told you could back out - again I wait to see how that works in practice - if you don't like how much 'extra' the installer wants to charge. www.freesat.co.uk