Panasonic TX-L37G10B TV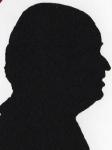 Review controls
This is not just an Analogue and Digital TV but also (as far as I know) Panasonic are the only manufacturer to put Freesat inside the unit, so just add your satellite dish for the complete solution with both Freeview and Freesat.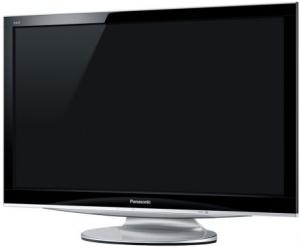 click image to enlarge
The Panasonic TX-L37G10B TV measures 89x55x10cm the latter figure with leads inserted in the back. The viewable area is 82x46.5cm giving the notional 37inch measurement. The base raises it by 6cm and is 40x28cm.
First tuning on Digital also finds however Analogue channels you have. In my case six as I still have my video recorder connected. The channels on Digital are shown in four categories. TV 'Free' 59 'Pay' 5 'Data' 11. Finally Radio 23. The tuning is quick and informative so you really know what it is doing.
Of course to get the best out of the set you really need to be watching via a Blu-ray player to get 1080P however even with standard channels the colour brightness and contrast look excellent, but a Blu-ray connected by one of the four HDMI channels is something else. Currently the spectrum available via Freesat only allows a very limited High Definition service but even this is better than no service at all. You could of course go for everything and get a Sky box that gives you far more 'live' High Definition content than anything else.
It comes with a manual covering both The 37inch model I looked at as well as what appears to be a 32inch offering with the same specifications.
Before I mention the connection sockets this unit can support SD Cards, Camcorder, PC, Cable (or Sky) Box, DVD Player, DVD Recorder, Video Player and external Audio speaker system, the latter needed for the full cinema experience when playing Blu-ray movies.
Looking at the front the only visible thing is the red or green LED below the main screen denoting power either in standby or working condition. The left side has S-Video, Audio and Headphone sockets as well as CI slot (used with Pay TV) an HDMI socket and the SD card slot. The right side has push or toggle buttons for Function selection, Volume, TV/AV and On/Off. However everything apart from On/Off can be controlled from the remote control.
The rear has Satellite and Aerial inputs, three HDMI connections, two SCART connectors as well as Digital, Component, Audio out and VGA (for PC). All these are on the left side of the back grouped in a single area apart from the Satellite (top) and Aerial (bottom).
Viera Tools are built in and enable you to pause live TV, view a slideshow, view photos and even movies from external sources.
The remote has 54 keys and may sound daunting but it is one of the easiest to use that I have seen. Should you be unsure of anything check the manual that explains everything in detail with lots of clearly laid out illustrations.
Of course you have Digital Teletext of Digital but the Analogue Teletext is extremely fast and when you want to view page 312 sub page 6 of 12 and it is currently showing sub page 7 or 12 providing you have been on that channel for a few minutes it is instantaneous.
This is a lovely set and should you be thinking of adding Freesat then it is surely better to have it internal than add another external box. Switching between Analogue, Digital and Freesat is very quick almost as fast as swapping channels.
Doing my Internet searches found the Panasonic TX-L37G10B LCD TV at a best price of £769.50 from the first link below. Lots of information on link two as well.
http://www.amazon.co.uk/gp/product/B001Z67WK4?ie=UTF8&tag=gadge0a-21&linkCode=as2&camp=1634
http://www.panasonic.co.uk/html/en_GB/Products/2312394/index.html