Humax Foxsat-HD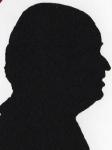 Review controls
I have had a satellite disk for years – so long in fact it predates Sky – however the box with it has long been faulty. Humax now have a service that installs a dish and your unit, when the installer arrived my original disk position was unsuitable because of trees in neighbouring gardens.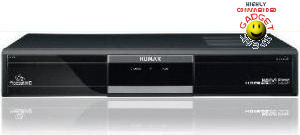 So he found a new position on the side of the property, fitted a new dish (with dual LMB's) nearly fitted the cables and drilled through into my lounge. The Humax Foxsat-HD unit came out of its box and was switched on. It then tuned to the satellite (far faster than Freeview tuning) and that was it, less than one hours work and I was up and running.
So why would you want satellite, well running through the list of channels there are lots not included with Freeview, picture quality is good and outstanding on HD. Of course lots of people love Sky and indeed it has lots more HD channels but with Sky you are paying a monthly subscription every month. With this solution once you have paid for the box and dish installation its yours with nothing extra to pay.
The time from the arrangement to installation was only a week and I was rung the night before and given a two hour time slot by the installer, he arrived absolutely on time, all in all an excellent service so why can't others do the same. I know I have waited in all day for trades people and couriers who never come and don't even apologise.
With the Digital switchover I have seen in some places where people are near two transmitters often they get pictures they don't want. Sometimes in a foreign language!!! With the Humax solution you can get all the regions programs so should you live in Southampton and want BBC Scotland you can tune to it should you wish.
The box is 27.5x22x5cm is has two inputs for the screw satellite fitting and power. The outputs are two SCART sockets a HDMI socket and component and audio outputs (the latter if you want to output your sound to your Hi-Fi0 and Digital. There is also Ethernet and a USB port.
The front is divided into three sections, the left behind a small drop down door allows almost everything to be controlled via nine small buttons, but why bother as everything can be down via the all pervasive remote control. The central section has three pin hole LED's and the display which shows the channel number you are watching while the right portion is blank. Providing the remote control can see the sensor then the unit can be anywhere.
If you leave it in standby the time to watching a program from switch on is only around twelve seconds. Entering a new channel number (three digits) and the channel change taking place is just under three seconds.
There are 126 TV channels (all watchable with no further payments) and 38 radio channels. This is a lot to list through; you can have a list of your favourites. You can view them by Genre and there are 14 different Genres.
The Guide gives quite a bit of information showing the current channel as well as the next six. Around 150 minutes of information is shown at any time with a description of the current program at the top of the screen. This is the default view, but, list, schedule and find views are all quickly available using the colour buttons.
Unless you are a sports fanatic where Sky with all its money is king then satellite and a box like the Humax FoxSat-HD is a good solution. If you have a satellite already tuned to Astra 2 then just plug in your box and that's it. The price below is for the Humax Foxsat-SD box only £118.98 including delivery.
If you do not have a dish then I can heartily recommend the Humax installation service and I see that a number of resellers include installation. The quality of sound and vision is excellent even during snow. Remember you will need somewhere with a clear line of sight to somewhere around 28degrees east of south for the dish to be mounted.
http://www.amazon.co.uk/gp/product/B00264GX40?ie=UTF8&tag=gadge0a-21&linkCode=as2&camp=1634
http://www.humaxdigital.com/uk/products/product_stb_satellite_foxsathd.aspx