Canon i-Sensys MF-4580dn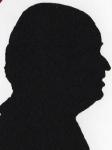 Sometimes – like here – you see a product and many months elapse before it arrives. This is a laser colour multi function unit. You now probably think large and heavy, while a lot of inkjets are smaller it is not that heavy.

click image to enlarge
It is 38x42x35cm, no extras to add as paper is fed face down in the open paper tray and delivered the same way just below the display overhang so even cables are attached within the overall framework of the MF-4580dn.
The 'd' stands for duplex and the 'n' for network however it can also be connected by USB but not by wireless. The weight is just over 13kilos.
This is a mono printing and copying unit but it does scan in colour. The 30x8cm display is easy to read and well lit. The left has four columns of four buttons. The top edge above the 6x3.5cm mono display has three rod buttons for Copy, Fax and Scan, next two a column of two small buttons with to the right of these the ubiquitous five position joystick. Next three columns of four buttons with an extra under the central column and finally three buttons in a single column. After a timed period of inactivity all but the top right button go out.
This has both a flatbed and a page feed. The default for copying is duplex off but you can easily change this to duplex and even select the order of pages so 1 then 2 or 2 then 1. All this and much more from the clear east to read five line display (black on white). Other choices are Text, Photo/Text, Photo. Copy size up to 400% and 1, 2 or 4 sheets per page.
I found a single page copied in around 6 seconds. Coping a photo took around 18 seconds with good mono shading.
Scanning took slightly longer at around 30 seconds to send a PDF copy of a photo (just over 100k) to the PC. This time will reduce as it needs to open the Canon MF Toolbox that gives you the option of scanning to email, OCR, PDF or a straight save to. The other choices are mono or colour scans you also have two custom settings.
For those that need fax (I still doubt many use fax rather than email) it is there are works as you would expect it. This is the reason that the on/off switch is located at the back left so it is not turned off by mistake. A fax coming in will wake the unit and it will print, if no paper it stores in memory till you add more paper to print it.
This leaves printing, while my timings for an inkjet are always set on the fastest draft mode the interface here has no options and so it just prints. Very little speed differential between the 200 word and 1500 word documents 24PPM for the former and 23PPM for the latter. Both were clear crisp and sharp and even though I mixed paper weights and types – even adding the odd crumpled sheet – there was not a single paper jam during my tests.
Some photos look really good when printed in monochrome but you do need care to select suitable images for this.
If you do not need to print in colour then this is certainly an excellent unit that works quietly and efficiently, printing is clear, copying from both flatbed and page feed good, scanning can be a pain but with the Canon MF Toolbox installed this is also a breeze and once you set up your own custom options you get exactly what you want from a touch of a button.
It takes up little more room than an inkjet MFU unit and works without the need to change cartridges frequently. When required to change the toner it slips out easily and best of all no mess at all that used to be a problem with early laser units. Looking at cartridge costs either side of £20 should find one.
Doing my searches found the Canon MF4580dn at £247.11 with free delivery from the first link below.
http://www.amazon.co.uk/gp/product/B0044EJOVY?ie=UTF8&tag=gadge0a-21&linkCode=as2&camp=1634
http://www.canon.co.uk/For_Home/Product_Finder/Multifunctionals/Laser/i-SENSYS_MF4580dn/