Air Pro 2 from ION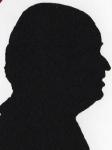 Review controls
This is a high quality digital camera that records with a 14MP sensor, it is intended for use for people who do things of a daredevil nature in the open air, as such it can be strapped to a helmet while these deeds are being performed.

click image to enlarge
The camera itself is circular at 2.5cm and 10cm long and in this format it weights 150grams. It comes with a whole range of accessories and attachments.
The Quick Start Guide has 14 pages in English and this at least explains what the various extra parts are and what they might be used for.
To give you an idea there is a small Tripod, a Secure Strap, camLOCK Key, Short Ball Joint with CamLOCK socket on top, Double Faced Adhesive, Helmet Mount with removable ball joint nut, CamLock and finally a Pouch.
The more normal items include a USB Cable, Univeral Power Adapter, Quick User Guide, Warranty Card and Free Cloud Storage card. The one thing not supplied is a Micro SD Card so your exploits can be recorded for posterity or at least while you recover in hospital if things do not work out.
You will not be surprised that this journalist did not try anything to ambitious especially during the recent hot weather. Mind you I was tempted to take the unit under water – not because I disbelieve the Waterproof claim – but just to cool down.
The camera is 14MP and can focus from .4metre up to infinity and the the wide angle field is stated at 180degrees. The captured files are saved as .MP4 and should be readable on almost any recent PC without a problem.
Before starting to shoot you need to set the resolution. There are three 16:9 ratios 1920x1080, 1280x720 (this one at 60FPS), 1280x720 and the one 4:3 mode is 1280x960 these are all 30FPS unless stated.
You can also capture still images at 16MP, 14MP, 5MP or VGA.
There is a 2.5mm external microphone socket but in my tests the built in microphone captured audio perfectly well and no doubt your screams of joy or pain can be captured for all to enjoy.
While most of the attachments were not used by me – I do not even have a cycling helmet as they were not used in the time scale that I cycled – how about that for daredevil/foolish!!!.
I did take some movies and rather good they were when I was stationery with less brilliant efforts while walking about.
The still images were also quite acceptable but I doubt anyone would purchase this item to take static images from London streets. You might use it while climbing a mountain or more likely as the kit is slanted at while cycling and I have seen some rather gruesome clips of cyclists and other modes of transport coming together on roads and it's not always the cyclists fault so a video while riding to work may just get the cyclist the money he/she deserves when that car driver opens their door just as they pass.
This is all about quality of images captured and here they are good, the 60FPS video possible at 1280x720 will look good when replayed slowly even if the exertions used to make it make normal replay a little jerky.
All the controls are on the rear of the unit and once you have used it a few times they are very easy to adjust to get what you want.
There are several different models and a whole raft of extras available from the Ion site (second link). Choose the model to suit. I was sent the top of the range Wi-Fi enabled model with almost every attachment included but more basic versions are available ranging from £135 from the link below but do check which model suits you and check also what accessories are included. Whichever unit you choose remember you will need a Micro SD Card.
http://www.amazon.co.uk/gp/product/B007N4EJK8?ie=UTF8&tag=gadge0a-21&linkCode=as2&camp=1634