A New Serif Product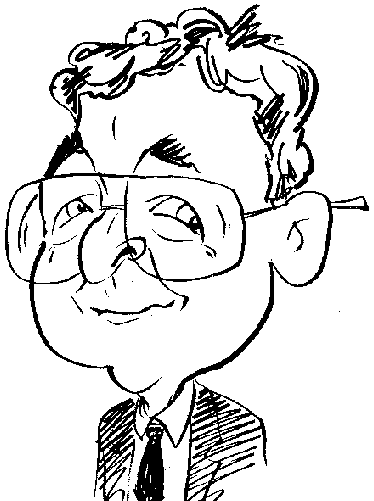 When Serif adds a new product to its portfolio of graphic based offerings (WebPlus, PagePlus, DrawPlus and MoviePlus to mention just some), you could be forgiven for expecting this new title to feature the Word "Plus" as part of its name. However this is not the case with this particular new title. As this software is concerned with photo editing and management, the obvious title would have been PhotoPlus but Serif already has a product with this name. Therefore the company has put its thinking cap on and come with PhotoStack as the title for this software which is claimed to have been designed with speed and simplicity in mind.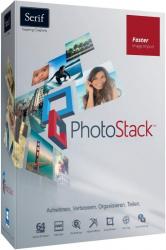 click image to enlarge
PhotoStack combines the functionality of an organiser, editor and library for your precious photos. As usual with a Serif product you will be required to enter the appropriate serial number for the software during the installation procedure. At this point I should mention that I have been sent a pre-release version of the software which meant I was unable to access and check out the various on-line tutorials that only become available when the product's release date is reached. However this lack of information, which will be available for those whose purchase the retail package, did not prove to be too much of a hindrance or inconvenience during the review process.
Your initial view of the program will feature a task bar running across the top of the screen to provide access to a range of options and views categorised as Import, Library, Map, Develop or Share. By selecting Import you can specify the folders that hold the photos you wish to include in your album. This content can be stored on any drive or device that is currently attached to the computer. Serif recommends that you do not set up links to Cloud-based storage. Options are available to allow overwrites as content is transferred to PhotoStack and delete the original images.
With your content imported into PhotoStack and switching to the Library view, your digital images will be shown in the work area as thumbnails along with the appropriate file names. Resting your cursor on a thumbnail will show a larger image. A slider bar located in the lower right corner of the screen can be used to adjust the size of the thumbnails. Running down the left side of the screen is a panel that can be switched between Organise and Metadata views.
As you might expect the Organise tab offers a range of options for managing your images. You can create named albums that include the special category of Smart Albums. With a Smart Album, new photos that fit certain criteria will be automatically added without the need of any further user intervention.
Photos can be viewed according to the date taken, descriptive tags and photo settings which includes options such as camera make, lens and shutter speed. I also found an option for music genre that initially I could make neither head nor tail of until I discovered the program could handle other types of media but ore on this a little later. Switching to the Metadata tab allows you to view and add information regarding the currently selected photo.
Map mode can be used to display those images captured in different locations using Google Satellite, Streetview and Map views. Individual or groups of images can be linked to specific locations even down to street level although I struggled to pinpoint an exact street number.
If you need to carry out any adjustments to a specific photo then the Develop tab need to be your port of call. There are tools for the removal of red eye, spot repair, crop & straighten, mask creation and gradients. The program features a number of preset categories as General, Special Effects, Colour, B&W Toned, and B&W Colour. Individual adjustments can be made to areas that include highlights, levels, lighting, details and vibrance. A history of alterations will be kept in order to undo steps and there is also a histogram.
The final section, which is entitled Share, gives you a choice of export, print, email or upload. Each of these options comes with various appropriate settings. For example, to mention just some, you could select from high or low quality JPEG when exporting, various image sizes for printing, a choice of size and/or quality when emailing and adding a watermark to protect uploads.
PhotoStack does not restrict its functionality to just still images. It can also catalogue your video and music collections. These items need to be imported into the program by selecting the appropriate folders. In order to play these files from within PhotoStack you will need to make use of the Context menu following a right mouse click.
Serif PhotoStack is a well-featured product that offers a range of features. The software has been optimised for use on a 64-bit operating system with 340MB of hard disk space. This review was carried on a system running Windows 7 Professional with 3.0GB of RAM. The product is available for downloading from www.serif.com/photostack at a price of £49.99.