Doro on a Tablet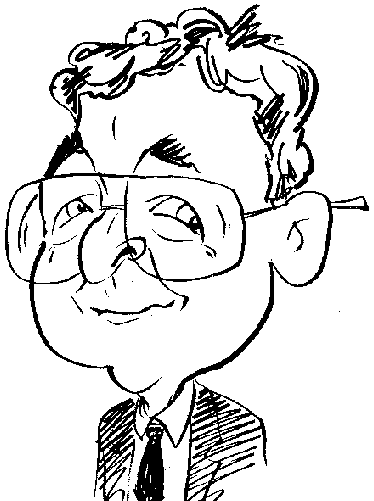 Review controls
In the past I have looked at a number of Doro products of which the greatest majority were handset designed specifically for the older generation. These handsets, whether of the candy bar, slider or clamshell variety, feature an easy to use interface combined with large style buttons with a useful emergency facility.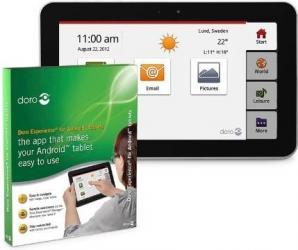 click image to enlarge
The Doro experience has now migrated to the world of tablets and desktops. Doro has developed an application, suitably entitled Doro Experience, for use on the Android family of devices and the Windows desktop. My review is based on the Android version of this software,
Currently the Doro Experience app for Android is available for downloading from Doro's website and Google Play. There is also what appears to be a boxed retail product but this just contains a small User Guide and a license key for use when you download the software from the Doro site. This download took around five minutes when I followed the step-by-step instructions. A further two or three minutes was then taken up for the actual installation of the app. In order to install this product, you need to set up Android to accept applications from unknown sources. Instructions are provided as to how this can be carried out for those unfamiliar with this process.
When you first run the Doro Experience app you will need to set up a Doro Experience account. This process will require a username, which is then used as part of a Doro email address, and a password. An optional second email address can be added as a security measure in case you happen to misplace or forget your Doro Experience password.
As well as placing its icon on your Home screen, the Doro app will offer you the opportunity to run either its software or the Android launcher at various times – such as when you move on from the unlock screen or finish a web browsing session. When you launch the Doro Experience you are presented with a screen that has large clearly labelled tabs running down the right of the screen. These tabs allow you to quickly switch between categories designated as Start, World, Leisure and More.
As you would expect with Doro's simple and easily identifying approach that does away with features unlikely to appeal to its targeted user, each of the four main tabs offers a very limited number of options with large, clearly labelled icons. The Start tab covers Contacts, E-mail and Gallery while the World tab is home to Internet and Bookmarks. Switching to Leisure gives you a choice of Camera, Sudoko and Web Radio with the final More tab which is the most populated section as it contains Settings, Selection, Calendar, Alarm and Document options.
Apart from some of the features found in the More category, such as Settings and Calendar, if you need to make any adjustments elsewhere then the Doro Manager must be fired up by accessing the appropriate web site. While you can only create your account from the host Doro Experience device, you can carry out other tasks from any device that has an Internet connection. You just need to log onto the web site and enter the username and password.
Once logged in you will have access to features that include My Device, My Applications and Doro Selection. You can add a new email account to the default Doro one, enter details of contacts, add pictures to the Gallery app and select from a limited choice of web radio broadcasts. "Limited" is a word that often comes to mind with the Doro Experience. At the time of writing this review, there were very few applications that were available for adding to the Doro Experience to supplement those present in the initial set-up. You can add apps for Euro-news and Messages.
While I have been impressed with a number of the Doro handsets I have looked at in the past, Doro Experience did not engender the same effect. The number of applications available for its interface is extremely limited – there is not even an e-book reader that would surely appeal to older users. It was also very noticeable that the tablet I used for testing this product was far less responsive, especially when starting up, after I installed the Doro Experience than it had been prior to this event. Removing the Doro Experience immediately returned the tablet to its previous speedier mode of operation.
The minimum requirements for Doro Experience are Android version 2.3 and higher, 7 – 10.1 inch display with a resolution of 1024 x 600 (WSVGA) to 1280 x 800 (WXGA). The price of the product is set at £40 which gives you a two-year licence.