HP Officejet 7210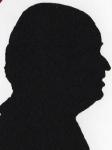 Review controls
This is a multi function unit (it has fax) and is a versatile unit. Not tiny but not massive either and it comes with sheet feeder as well as flatbed.
Buy Now
HP OfficeJet 7210
£199.97 from Amazon


£217.36 from Misco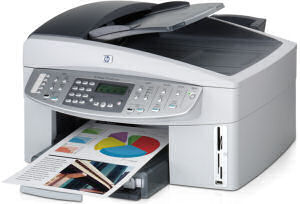 Why change a winning design? HP certainly think like me if something works why change it, the ink may differ but the case looks almost identical to my HP Officejet 6110 of a few years ago.
The HP OfficeJet 7210 is 48x25x37cm and weights just over ten kilos. The figures given are maximum as HP store paper in a tray in the base and it is delivered on top of that tray when printed.
There are a total of 38 buttons on the front edge of the unit. Unless you use the fax it is likely that you will only use a few of these. All are clearly marked and they are in areas, Fax, Scan and Copy.
Copying first, I found that 30 seconds was about the time taken for a decent colour copy (at the default settings) and around 15 seconds for a black copy. Certainly with text you would be hard pressed to tell the copy from the original. This can be done from within Windows but it is also possible to copy with some control on size etc when the PC is not on or even connected.
Scanning can be done in exactly the same way as Copy but the PC needs to be on and of course no paper copy is produced, give it a good crisp page to copy and the scanned result will be perfect. If it has been folded a few times then the scanned result may not be perfect. The most likely problems will occur with OCR when you may to correct letters very close to the fold.
HP always provide some excellent software to help with every aspect of copying - scanning and printing and a total novice could work totally from within the software.
As always printing speeds for inkjet printers never match the claimed speeds. Printing the 200 word document produced 20PPM and a 1500 word real like document spread over four pages can out at 16PPM. Both were good quality and useable for most tasks even though they were printed at the quickest 'fast draft' setting. Something that often can appear grey and broken (like an old dot matrix printer) from some manufacturers.
This is a four ink (two cartridge) solution this does mean that you may waste some ink if you tend to use one of the three colours a lot.
Printing photos is something that you may not necessarily do a lot with a multi function unit but as it is possible I test it. Printing four 9x13cm images borderless on an A4 sheet using photo paper in 'Best' mode takes an acceptable 230seconds. However despite selecting borderless you just get four 9x13cm images. Only single images seem to print borderless either 15x10cm or A4 the latter takes 222seconds the quality and depth of field were excellent considering these were done with a four ink printer using normal black and colour cartridges and not photo cartridges.
I tend not to have a lot of use for the sheet feeder as most of what I copy comes from books or magazines that would mean destroying them. However I always scan some pages through them and it works without problem. In an office environment I can see it would be useful. This is of course an office machine with the fax and as such would normally be left on to receive faxes. It is however nice to see an on/off switch for those who do not need this feature, often the only choice is to pull the plug or switch off at the mains thus losing time and date, both of these are retained correctly even when off for extended periods.
Doing my Internet searches found it at a best price of £88.12 from the first link below and this includes free delivery.
http://www.amazon.co.uk/Officejet-7210-Printer-Scanner-Copier/dp/B0007ZGSPE
http://h41306.www4.hp.com/item?p=1222&sku=Q5560B&tduid=151cf7ce55ed329ba48dc58b776c599e