A Dual Booting Netbook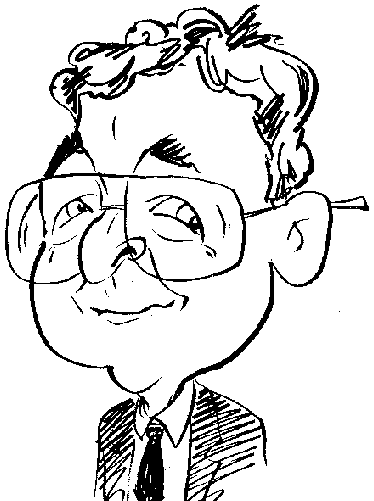 Review controls
Adding to its popular Aspire One family of products, Acer has released the D255 model. This is a 10.1-inch netbook.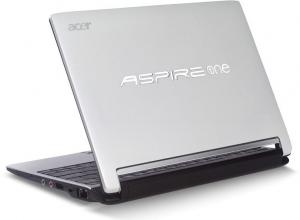 click image to enlarge
As with the Aspire One Happy reviewed recently, the D255 model is a dual-booting netbook giving the user the choice of opting to use Windows 7 Starter Edition or Google Android 2.2. While the review unit, as supplied by Save On Laptops, came in Diamond Black, I believe other models are available in Aquamarine, Sandstone Brown, Ruby Red and Seashell White for those looking to be a little different.
As you would expect with a netbook, size and weight are a prime consideration. With dimensions of 258.5 x 185 x 24mm and a weight of 1.25kg with the 6-cell battery pack in place, the D255 should not disappoint in either respect. Arranged along the sides of this netbook are connections for mains power, VGA, three USB ports (two on the left and one on the right) and memory card reader (SD / MMC) plus Ethernet, Kensington lock, audio in and headset sockets. LEDs for power, battery, HDD and Wireless LAN are positioned at the left corner in such a way that they are visible even when the netbook's lid is closed.
The D255 is built around an Intel Atom N450 processor running at 1.66GHz backed up with 512KB of cache. As standard you get 1GB of memory and a 250GB hard disk drive. As already mentioned the D255 comes with Windows 7 Starter Edition which is the default operating system and is automatically set up when you first power up the netbook. In order to ensure that there are no problems with power needs, this process should be carried out with the netbook attached to the mains.
Later you are lead through the Google Android installation as you input the necessary details regarding any Google accounts. You are given the choice of deciding whether to opt for Windows or Android to be loaded at subsequent boot-ups with a user-specified delay during which you can over-ride the Android boot and switch to Windows. This option does not apply in the reverse direction. In the same way you can switch from the Android environment to Windows without the need to power down but not in the opposite direction.
While for many tasks and relevant application, most users will prefer to operate within the Windows environment, Android does offer faster access from boot up for accessing emails and browsing the Internet. On the review system, Windows 7 Starter Edition took 59 seconds from a cold boot and 58 seconds when switching from Android to give you control of your desktop. Android was not so tardy and gave you control of your desktop in 17 seconds. You can also use Android to view your photos and play your digital music but only if the appropriate files are stored in the Android partition otherwise they would be invisible to the Google software. You will also find that a number of peripherals will not be immediately recognised by Android.
Whether using Windows or Android, the D255's 10.1-inch LED backlit screen delivers a 1024 x 600 pixel resolution. The screen is powered by an Intel GMA 3150 graphics chipset and benefits from an anti-glare finish to help reduce the adverse effect that can be caused by reflection. With careful adjustment of the screen's angle you should get a very reasonable display. Mounted on top of the screen is the familiar Crystal Eye webcam which does offer greater functionality when operating in Windows rather than Android. In Windows you can record video clips and grab still images but I could find no way to record video clips in Android. I also feel that the Crystal Eye interface was visually more impressive in Windows.
The unit's keyboard layout follows the standard pattern of other Acer's netbooks. Although a little cramped, due to size restrictions of the unit, this keyboard performs its designated task and is usable once you get use to the size reduction. I even managed to avoid hitting the power button too often by mistake rather than my designated target of the Esc key. I should explain for the benefit of those who missed my review of the Aspire One Happy, the power button and Esc key are positioned rather close together which can cause problems as you hit the wrong button especially when working with Android as the Esc key is used as the Back button.
While no great fan of the touchpad (much preferring to work with a mouse), I have no real criticism regarding the performance of the feature with this model. When I forced myself to use it (despite the imagined protests emanating from my discarded mouse), the touchpad carried out basic tasks and also provided support for multi-touch actions such as zoom and scrolling (and yes I can hear my mouse claiming that it can also perform these tasks).
Although this netbook has no pretensions of being a game-playing device, it was able to handle various casual-style gaming titles (a selection of trial versions is available immediately or for downloading). Other software supplied for the Windows environment feature Microsoft Office Starter 2010, Norton Online Backup and McAfee Internet Explorer. In some cases the software is time limited.
I was able to get around 4.5 hours of use from a single charge. Although there was some heat build-up, this was not excessive. As with the Aspire One Happy, no carry pouch was included but you do get a screen wipe. At the time of writing, the Acer Aspire One D255 is available from Saveonlaptops priced at £229.97.
http://www.saveonlaptops.co.uk/Acer_Aspire_One_D255_1005691.html