Know your SDHC Cards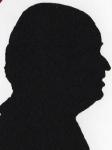 Review controls
Once you go beyond 2GB the SD card limit then choosing SDHC cards becomes more difficult as there are a number to choose from. Obviously a brand name like Kingston, Dane-Elec or San-Disc is half the battle but beyond that there are various Classes.
So what exactly do things like Class 2, Class 4, and, Class 6 mean and do they make any difference apart from the larger Class number meaning the memory is likely to be more expensive to purchase? In fact a visit to certain sites like say www.7dayshop.com give you the information as to what class the card you are selecting is and certain other sites just tell you the make and maybe a card name like say Ultimate or Elite Pro and on their own this means little other than the manufacture has dug into a thesaurus to find a good name.
In simple terms the faster the memory can take information the higher the Class number. While SDHC cards are used in a whole range of devices from TV's to Car Stereos but by far the biggest users are digital cameras and camcorders.
For instance recently I reviewed the Kodak Zx1 pocket camcorder and for that review I was supplied with a 4GB SanDisk Extreme III card that according to the box can store up to 30MB/sec, certainly I had no complaints at all with either the device or the SDHC card. If you look closely on the back of the box it does say Class 6, but, it is hardly in large bold lettering.
If your digital camera is more than a year or so old check that it can make the leap from SD to SDHC as a lot of earlier cameras could not handle cards of greater than 2GB in size. The more recent ones I have reviewed from Canon, Nikon and Fuji all seem to work with SDHC cards without problem but remember I am testing with the latest models. A recent 4GB card from Dane-Elec SDHC 4 handles all the Digital Cameras without problem.
If we look specifically at photo and video use:

Class 2 SDHC cards are best suited to consumers wishing to have reliable, everyday use cards. They can be utilized for video and photographic use, but will struggle with higher quality demands and higher specification devices. Class 2 cards are ideal for point and shoot digital cameras and entry level camcorders.

Class 4 SDHC cards will allow feature conscious users to get the best out of their devices. For video use, Class 4 cards allow users to increase their image quality whilst retaining movie length. Class 4 cards currently offer the highest SDHC capacities up to 32GB and are able to make the most out of mid to high end digital cameras and camcorders.

Class 6 SDHC cards are designed for enthusiast or professional users wanting to have the ultimate SDHC card. SDHC class 6 cards offer high capacities and ultra fast transfer times suitable for High Definition (HD) video and are best suited to more demanding use. High end digital cameras and video cameras are ideal candidates for Class 6 SDHC cards.
The Class explanations above came from Kingston Technology who also sent me some sample media that has performed well in all situations I have used it in.
While their products also have names for example Elite Pro is also clearly marked Class 4 this comes in the annoying packaging that needs industrial scissors to open it but with the contents being small it does mean they are less likely to disappear off a dealers rack without payment.
Ultimate is their Class 6 product and while this also needs the industrial scissors it is only when you have removed it from the outer box. All these Kingston products come with a lifetime warranty.
I am not going to give links as I am sure most will have favourite sites but I always find www.7dayshop.com competitive and whenever I have purchased from them it has been with free delivery.