Toshiba USB3 TransMemory Stick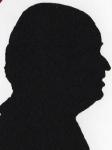 Those of us that have seen the size and weight of a hard disc fall while its capacity has increased have seen the capacity of memory sticks increase in the same way. An 8GB memory stick is almost entry level and larger ones have more capacity than a lot of older even quite recent hard drives.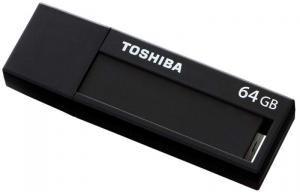 click image to enlarge
Time was when to install an operating system on a new hard disc meant having a CD or DVD and doing the installation from that. More recently computer BIOS settings allow you to install from USB stick.
The basic installation files of Windows 7 fit easily onto an 8GB memory stick so providing a memory stick is reliable then that's fine.
As a user of computers every day I have had lots of memory sticks that work fine until the day they just stop and the dreaded message from Windows this is unformatted and then the helpful message to offer to format. At that point we know the data or programs are gone.
This high quality drive from Toshiba is sold with two things others are not, the first a small but nice feature printable labels to fit into the slight groove on the side of the stick. The second a FIVE YEAR Warranty.
Of course getting a replacement drive does not find your data but it does mean they must be more confident in the memory in the stick lasting longer.
It is 5.5x1.7x.7cm which is more less the normal size for memory stick, once inserted in a port 4cm sticks out.
There is a 3.5x1cm depression on either side to fit in the supplied sticky writable labels, three are provided attached to the inside of the packaging. The important thing is these labels do not add to the overall size of the stick so are unlikely to come off accidently as they live in the depressed area on the side.
I am always reticent about giving figures on speed of transfer as they depend on lots of things other than the memory stick itself. I transferred 210 items in folders from a PC to the memory stick using a USB2 port. The total amount of data was just on 16GB and it took 17 minutes. The stated average transfer speed was 16mbit a Second. I then transferred the data from the Toshiba Stick to a recent PC using a USB3 port and it took 3 minutes with the stated transfer speed of 90mbit a second.
I did other tests with smaller files and even fewer larger files but the sort of speed differential was around a factor of six in favour of USB3 over USB2. Writing to the drive was naturally slower than reading.
Will this drive last five years I have no idea I have only used it for a few weeks but to offer that guarantee must mean they are confident.
Looking at the Toshiba site they do lots of different memory types this is 'THNV' and I found a 64GB version on the link below for £29.83 with free delivery. Mine was black, I see they also do red and blue.
http://www.amazon.co.uk/gp/product/B00MUIMEW2?ie=UTF8&tag=gadge0a-21&linkCode=as2&camp=1634