SDXC Cards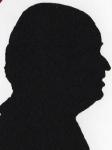 Review controls
Here I am looking at three new SD cards, one from Kingston, the second from Verbatim and the other from Integral. All are 64GB and use the new SDXC format (128GB cards will follow shortly). However you will need updated card readers to view your files.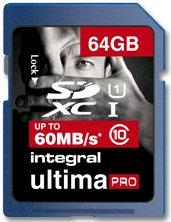 Last year with the aid of Kingston Technology I told you about SDHC cards - and how to tell what the various numbers found on stood for. These covered 4GB up to 32GB. Now however there are 64GB and soon – I am told – 128GB.
One word of caution if you are purchasing a 64GB or 128GB card you will need a new card reader as older readers can only recognise up to 32GB. Two of the cards I am looking at came with readers. Also should you be using Windows XP you will need to download a file from http://support.microsoft.com/kb/955704 before using the new card readers. Both Vista and Windows 7 will read the files created without problem in the new readers.
Kingson Technology
First the SD card, it looks identical to any other full sized SD card, it just says SDXC on the front together with 64GB and the figure 10 denoting the speed. It is suitable for both video and still cameras. A large number of even quite cheap – under £100 - small still cameras support this standard and the card will be read automatically. You will probably find that the camera only says you can shoot 9999 images but you will be able to shoot far more dependant on image size its just the largest number the display can currently display on screen.
The card reader is grey 10x7x2cm with a short 7cm total length of USB lead that fits into the rear of the reader when not in use. The 2cm of lead before the plug gets it clear of multiple USB ports to avoid blocking.
There are six slots all slightly recessed to allow all recent popular formats and of course the reader still reads smaller capacity cards.
http://www.kingston.com/ukroot/flash/mediareader.asp
Verbatim
The card itself is exactly the same dimensions as any full sized SD card. It arrived in one of those impossible to open blister packs but for anyone selling them that is vital as the card may well cost more than the camera it is going into.
The front says SDXC 64GB with in tiny lettering (it required a magnifying class for me to make it out) class 10. Just like the Kingston it works straightaway but you will need a new card reader for Windows to read the files and of course the download from Microsoft for Windows XP to recognize the files.
http://www.verbatim-europe.co.uk/index/newsroom.php?general_id=3682&cat_id=250&lang_id=1&action=show-news
Integral
While Kingston sell the card and card reader separately, Integral have chosen to bundle the card reader with the card, or will just sell the card reader by itself.
The card is labeled SDXC I Ultima Pro its class 10 and marked 'up to 60MB/s.
The card reader in the bundle I was sent looks like a memory stick it is 5.5x1.7x.6cm the card slots are on the right side. I say card slots as it has two the top one for SD and the lower one for Micro SD also marked for micro SDXC although I assume these will come currently I do not know of any micro SDXC cards currently available.
I copied 20.7GB of mostly AVI and MP4 files from my hard disc to the card using the card reader in 28Mins I then copied them to another PC using the card reader with card and this took 21Mins.
The links below gives more details.
http://www.integralmemory.com/product/ultimapro-sdxc-class-10-memory-card
http://www.integralmemory.com/product/dual-slot-sdxc-card-reader
These products are very new and availability is very sketchy which also means prices have yet to settle down