Combining Candybar and Clamshell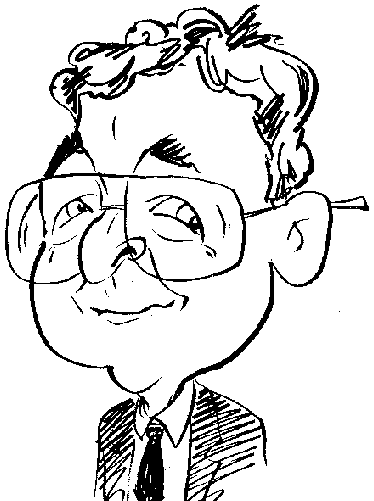 Review controls
Aimed at the younger generation, the Sony Ericsson W350 handset is positioned at the lower end of the Walkman range of mobile phones.

click image to enlarge
Predominately black in colour with occasional touches of orange, the W350 is a sort of a cross between a candybar and clamshell model. While the 1.8-inch colour screen remains visible at all times, the main keypad layout is concealed behind a cover which can be flipped out when necessary. This is the first Sony Ericsson handset that I've seen with this particular design feature and it certainly appealed.
I was less impressed with the back cover which I found to be rather fiddly to remove. Normally this would not matter all that much as once you had inserted the battery and SIM card, there would be no further need to bother with the cover. However, rather than opt for an easily accessible slot for the Memory Stick Micro (M2) card (a 512MB card is supplied as standard), Sony Ericsson has decided to locate this memory card alongside the SIM card. So on those occasions when you need to replace the memory card then you will have to remove the back cover.
Weighing 75g and measuring 104 x 43 x 11mm (H x W x D), when in its closed state, the W350 handset is certainly compact and lightweight. As mentioned earlier, the W350 handset's screen is always visible. This screen has a 176 x 220 pixel resolution. While small in comparison to some other screens currently available, the image quality displayed is clear and bright. It should suffice for most eventualities. Positioned below the screen is a music control arrangement consisting of an orange circle overlaid by a dumbbell shape. You can stop, pause and play music plus cycle through available tracks with this control pad. The same controls can be used with the unit's FM radio feature.
Opening the flip cover, which increases the length to 140mm, reveals a black telephonic keypad with illuminated numbers and letters. These keys are responsive to the touch although some might find them a little on the small size. Arranged along the top of the keypad is a silver navigation control sandwiched between black keys for selection, back and clear/on/off functions.


click image to enlarge
Positioned on the lower left side is the rather large connection socket that can be used for charging; using the handsfree unit; and USB linking while further up is the Walkman player button. A slider key, located on top of the handset, is available to lock/unlock the various dedicated music keys. Completing the various rim controls are those for adjusting volume and brightness. These are situated on the right side of the handset.
Not surprisingly, with the "W" designation, this model concentrates its main appeal on its Walkman music playing functionality. You have full control over the selection and playing of music. Playlists can be created while both PlayNow and TrackID features are supported. I was able to get well over ten hours of battery life when just playing music. This figure was reduced when other tasks were involved.
Compared to the music functionality, the W350 camera ability is disappointing. This is a 1.3-megapixel model. It lacks the normal range of features we have come to expect as standard. You can zoom in/out and post original images to a blog but that's about it. If you require features such as self-portrait help, auto-focus and flash then you will be out of luck. By keeping your photographic expectations low, you should not be disappointed.
Both Internet and RSS feed facilities are available. The W350's phonebook can store up to 1,000 contacts or 2,500 phone numbers. Five alarms can be set for different times/dates while the usual collection of calendar, notes, to-do lists, email and messaging options are supported along with Bluetooth 2.0. There is also a Code Memo option allowing you to password protect sensitive information.
The W350 is a strange mixture. Its small size and light weight are advantages while these need to be counterbalance against the weak camera facilities and awkward positioning of the memory card. By shopping around you should be able to pick up this model for £60 on pay-as-you-go or free with various contract deals.
http://www.sonyericsson.com/cws/products/mobilephones/overview/w350i?lc=en&cc=gb