An External DVD/CD Writer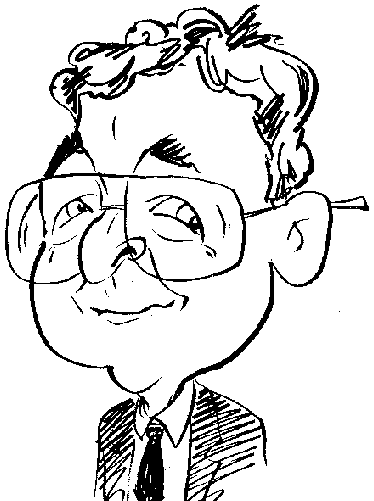 Review controls
Having purchased a netbook, you might find the lack of an optical drive to be inconvenient. A solution could be to add an external drive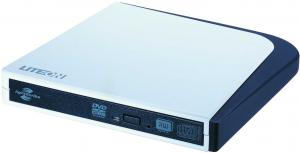 The arrival of netbooks, without any optical media capability, has had the effect of increasing the interest in external devices that can provide the missing functionality delivered by optical media. With the right piece of kit you could access data stored on optical disks and even burned your own data on suitable media. Providing this type of functionality is the slim-line optical writer from LiteOn. This product is the 8X External Top-Load DVD/CD writer with USB connectivity.
This optical DVD/CD writer has been designed specifically for use with a netbook or notebook. However there is nothing to stop you using the device with a desktop system if that suits your needs. With regards to netbook or notebook use, LiteOn has produced a device with dimensions of 142.1 x 19.4 x 143.8mm (W x H x D) and weighing 362.8g. The unit's lacquered black covering looks fine in its pristine state but it does manage to collect numerous finger smears after even a minimal amount of use – it is the price you pay for this popular colour. In other respects the drive's robust casing should without normal handling when in transit.
A rather short (20cm) USB lead is provided. The rather sparse length of the lead has more to do with logistics rather than any other issues. The base of the drive unit features a channel running along two adjacent sides. You can store the lead in this channel when the drive is not being used.
Connecting this LiteOn DVD/CD drive to a netbook or notebook is straightforward and easy. You just need to plug the drive into a vacant USB slot for it to be recognised by the operating system. However you do need to make sure that the connection at the drive end is fully inserted – I failed to check this initially and, as a result, the drive was not recognised. Once I made the necessary adjustment – a slight push was all that was required – everything was fine.
Unlike some other external optical drives that I have looked at, which often required two USB leads to cope with power and data demands, this LiteOn unit only makes use of a single USB connection. Also there is no need for an external power source. However it should be noted that while this reliance on a single USB lead is extreme useful in many cases, there is a possible drawback. Attempting to play a DVD movie on this device while it was attached to a powered hub, admittedly not something that would normally happen with a netbook or notebook, produced considerable jerkiness in the movie playback. Removing the hub from the equation cured the problem.
As indicated by the product's title, this is a top-loading device which requires you to lift the drive's lid in order to insert a disk. The lid has a slider catch which holds it in place when it is in its closed state. An LED on the front of the drive flashes to indicate when activity is in progress. Two finger-size depressions at the front of the disk bay allow you to easily remove a disk.
Covering all angles, LiteOn has ensured that this drive can work with the various DVD and CD disk formats. It will support DVD +-R, DVD+-R9, DVD-RAM, DVD+-RW, CD-R and CD-RW. The quoted 8X speed relates to all the DVD formats with CD media capable of achieving a speed of 24X.
Bundled with this drive is a copy of Nero 8 Essentials for Windows users (Windows 2000 and later) and Nero Linux 3 Essentials which adds weight to the product being designed for use with a netbook. This software should help ensure you get full value from this product. If I had any criticism of this product it would concern the lack of a carry pouch for this drive when in transit but you can not really complain when the unit should be available for £38.