Plextor PX-B120U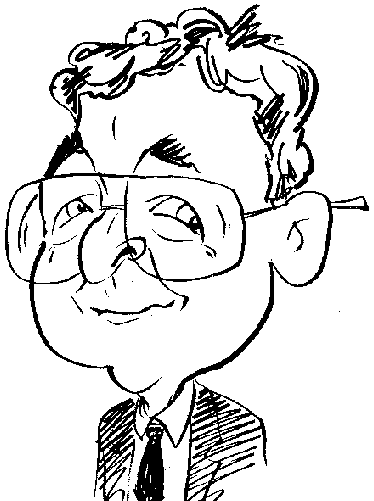 Review controls
While your laptop or desktop computer may have an optical drive, it is probably that is does not support Blu-ray. Plextor offers an upgrade solution.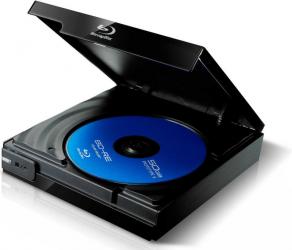 click image to enlarge
With Blu-ray becoming increasingly popular as the means to distribute media, it does make sense to ensure that your computer system has the means of handling this type of optical media. While manufacturers are now adding this feature to new models, those with legacy machines will need to upgrade their computer with an appropriate drive. One option would be to go for a drive such as the Plextor PX-B120U. This is an external Blu-ray disk reader which comes with a USB to mini-USB lead, cleaning cloth and a copy of Cyberlink PowerDVD 9 BD.
Boxed-shaped, with dimensions of 165 x 165 x 35mm and weighing 600g, this Blu-ray drive is a top-loading device that is easily portable if the need arises. Decked out predominately in black, the drive combines a matt base with a highly reflective top that features an embedded circular pattern that, from certain angles, gives off a 3-D effect that I found rather appealing. A Plextor logo decorates the top of the unit and there is a Blu-ray logo on the front of the device along with the eject button. Due to the reflective nature of the drive's top and front, the supplied cleaning cloth will see a great of use as you remove any unsightly finger smears that attach themselves to the drive's outer surface.
Although you could use this drive with a desktop or laptop system, the length of the supplied USB lead, at a mere 52cm, makes the unit more suitable to act as an add-on to a laptop where the two could sit side by side. Four small rubber feet on the base of the unit (which also house the emergency eject switch for use when no power is available) ensure there is firm steady grip when placed on various surfaces.
You just need to connect the drive to a computer via the supplied USB lead for the drive to be recognised and added to the available resources and devices of the host system. A light on the front of the drive will initially glow blue during this acceptance process. Pressing the front mounted eject button, which is extremely sensitive to the slightest touch, – so avoid any accidental contact which could interrupt your enjoyment of a movie – will cause the lid of the drive to smoothly raise to an angle of approximately 45 degrees. You can increase this manually if you need more room for inserting your choice of optical media whether this is Blu-ray, DVD or CD format.
Once the lid has been closed then the appropriate media playing software will be automatically loaded. In the case of a Blu-ray disk, this will be the supplied Cyberlink PowerDVD 9 BD. While this is not the latest version of Cyberlink's well-respected media playing software, it is more than adequate to the task although this version does not support Dolby Digital 5.1 audio.
During tests using various types of media, there were no problems with the smooth running of various titles including the Blu-ray version of the Angels & Demons movie. However I did notice a slight whining sound emanating from the Blu-ray player. The sound did tend to fade over a period of time. The whining was more noticeable when playing Blu-ray movies as against files stored on a Blu-ray disk or DVD movies.
As well as the Blu-ray format, this Plextor drive supports a range of other types of optical media. It can handle BD format 2.0, BD-R 1.0, BD-RE 2.0 and 3.0 plus BD-hybrid and BD-9. It is DVD read compliant with DVD-ROM, DVD-RAM, DVD +-RW, DVD-Video and Multi session. CD read complaint formats include CD_DA, CD-Extra, CD-ROM 1 & 2, CD_ROM XA and CD-I. This drive also comes with support for 3D but I have not tested this feature due to the lack of an appropriate monitor and content.
You should be able to pick up this attractive Blu-ray reader for under £70. System requirements call for a Pentium 3.4GHz or better with 1GB of RAM running Windows XP SP2 and later.