The Shivah Returns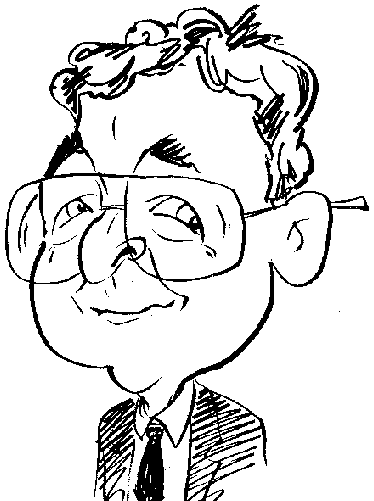 Many modern games strive to be as realistic in the appearance of graphics as possible but some of us can remember when things were different.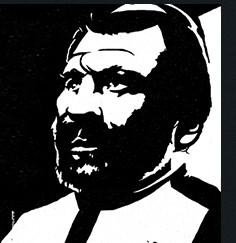 Back in 2006, a New York City based indie game developer, named Wadjet Eye Games, offered, as its commercial debut, a point-and-click adventure game. This was The Shivah, a game that was set mainly in a New York City synagogue that had fallen on hard times with a reduced congregation. Now, some seven years later, Wadjet Eye Games feels the gaming community is ready to face up to the challenge of a remastered version of the game as it is rereleased on the PC and iOS platforms. Actually the company wanted to port the game to the iOS platform and it was felt the work required was such that it was easier to produce a new PC version at the same time.
Those who have played other Wadjet Eye titles will not be surprised to hear that this game offers a basic, simplistic opening sequence. This is made up of a series of one-liners on various subjects presented in rather blocky text. You can either click through each one or press the Esc key to move immediately to the game's main monochrome menu. There are options for New Game, Load, Options and Quit plus Continue once you have started the game. The actual game is in colour but with graphics that were already out-of-date when the game was first released.
The various characters that appear in this game are rather stiff and jerky in their movement around the different scenes. At least, they have their own voices when delivering their dialogue which also appears in text format. Depending upon the state of the game, some of the dialogue will follow a set pattern and just requires a mouse click to progress. Generally this will apply when your character of Rabbi Stone is summarising the current situation or voicing his thoughts but it can also occur during some conversational interludes.
Most of the conversations in this game offer your character a choice of subject matters from which a selecting can be made. In some cases the list of subjects might change depending upon your initial choice but not always. Whenever dialogue is occurring, a talking head portrait of the character will appear on screen just in case there might be some confusion over who is delivering the lines.
As you proceed through the game you will discover pieces of evidence relating to particular characters. This evidence can be used as a topic when asking others questions base on your notes. It is also possible to combine pieces of evidence to produce an addition topic that can be used when asking questions. The pieces of evidence form part of an inventory which can be revealed by moving the mouse cursor to the top of the screen.
Most scenes contain a number of items which you can examine and/or make use of in some way. In order to identify the positioning of these items within a scene, you need to hold down the right mouse button for a few seconds for them to appear. Just remember where they are because these markers will disappear when you release the mouse button.
For time to time you can gain achievement awards. To gain an achievement you need to complete a specific task or behave in an appropriate manner in your role as a Rabbi. These achievements appear in the form of a pop-up badge.
While there is some leeway in the order of tackling tasks or the route you take, some actions will only be possible once other tasks have been completed. For example a password for an email account will only be accepted after you have received a business card from another character. Incidents like this might sound frustrating but they are important to the game.
Movement between scenes is assisted greatly by a map feature. The rather basic map appears automatically whenever you exit a scene. You just need to click on your desired destination to be taken there. Only locations you know about or are available will be shown on the map.
The game has a minimal amount of action, apart from a couple of fist fights, with most of the game play being taken up with conversations between your character and one of the others in this story of two Jewish members of a particular synagogue being murder. It is up to you to solve the crime and bring the murderer to justice but of course you could always end up dead yourself if you are not careful.
The game is really only suitable for those who will enjoy the chit-chat between characters with the minimum of puzzle solving. Forget about the eye-candy of high quality graphics as you relive how some of the games looked in the last century.
The PC version of the game will be available from www.shivahgame.com plus Steam and GOG priced at$4.99 while the iOS version can be purchased from the Apple App Store for $1.99.