HP PhotoSmart C3180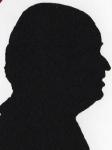 With space at a premium an All-In-One is often the answer here I am looking at a unit not much larger than a lot of printers, but it also scans and copies. The latter without needing the PC connected.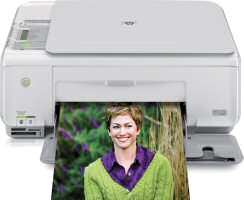 The Hewlett Packard PhotoSmart C3180 is 41x27x16cm when not in use. The 27cm depth just about doubles when the drop down tray that is the paper input and output is lowered and extended. You need a few centimetres of clearance above to place items on the flatbed to scan but apart from that it can happily sit on a shelf it weights a tad over 5Kg.
I found that the first black copy after switch on took around a minute and after that a colour copy took around the same time. Multiple copies of the same object were a little quicker, the output was clear and in the case of letters often difficult to tell the original from the copy.
Scanning to the PC was fine using the supplied excellent HP software, you just answer a few questions as to where to put the output and what the object is, is it text and image or a mixture as example and leave it to work it all out. If you only scan a few pages then the HP software will almost certainly know best.
I expect most will use the probably mainly for printing. This is either a four or six ink printer, in either case it's a two cartridge offering. The images I printed in six ink mode were excellent and even those in four ink mode were good.
Printing times were however a little disappointing at close to seven minutes for an A4 borderless image or 4 9x13cm stretched images on an A4 sheet. While speed is not important to me - only quality - this did seem somewhat slow. I will not mention the stated speed, you can read them yourselves in the second link.
For printing text I use two main documents to try to get somewhere near the claimed speed, it's always impossible but while manufacturers quote figures I need to say what I managed. These figures are always printed using the quickest method normally called draft or fast draft. In some manufacturers case they will be very grey and almost useless except for checking layouts. For HP the print is still sharp and clear and perfectly acceptable for a memo.
Using the 200 word document that is the same as a two paragraph letter I got 16PPM. Printing a more normal 1500 word document spread over four pages this came in at 13PPM, again I will leave you to read the claimed specifications for yourself.
This unit has something called Photosmart Express on the front left edge with three card slots below, these support CompactFlash, Sony MemoryStick and MemoryStick Duo, Secure Digital and MMC and XD.
The paper input tray is stated to hold 80 sheets I certainly never felt happy with more than 80 and the 50 sheets said to be able to be stored in the output tray is a lot more than I would leave there. The stated use cycle is around 1000 sheets per month. Scanning resolution is up to 1200x2400DPI.
Even at the stated price on the HP site this is an ideal unit for anyone who scans a little, copies a little and prints some, having the six ink printing capability is an added bonus to give you images that little extra umph. Doing my Internet searches found the C3180 at a best price of £44.95 from Amazon (first link below).