Squawkers McCaw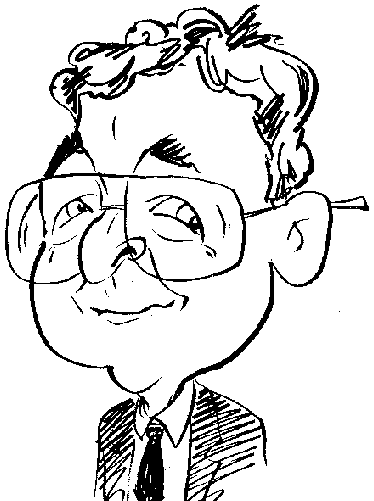 Review controls
As the most talkative of our feathered friends, a parrot can make an excellent pet especially if it does not need cleaning or feeding.
Buy Now
Hasbro Squawkers McCaw
£59.99 from Amazon

£69.99 from Woolworths

£69.99 from Hamleys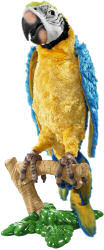 Squawkers McCaw
As the most talkative of our feathered friends, a parrot can make an excellent pet especially if it does not need cleaning or feeding.
Joining the FurReal Friends family is the new addition of Squawkers McCaw. This talkative, trainable parrot comes with its own perch, toy cracker (the biscuit rather than the Christmas variety), and a remote control. It is being aimed at the 5 - 105 age groups which just about includes this reviewer.
Measuring 56cm from the tip of the tail to the head, Squawkers McCaw is a mass of colour with turquoise blue and orangey yellow being predominant. This nylon short fur fabric covering has a feathery look from certain angles. It conceals a hard plastic body and a control panel that allows you to switch between demo/play and whether this mechanical parrot uses just its preset responses, customised phrases, or a mixture of both.
Setting up Squawkers McCaw is far easier than extracting it from the packaging. You simply need to attach the three sections of the perch together; add two AAA batteries (not supplied) to the remote control; and away you go. The Squawkers McCaw parrot, itself, comes with its batteries already installed.
By default Squawkers McCaw will wake up in Hangout Mode. In this mode, the parrot will quite happily chatter away, blink and move. The parrot will respond to touches to any of its sensors which are dotted around various parts of its body. These sensors are located on its back, head and beak. They are sensitive enough to react to even the slightest touch or nearby movement. There is also a sensor on its tongue but this should only be used when it is feeding time. If no attempt is made to interact with the parrot, it will go to sleep after a short period.
Squawkers McCaw has a range of responses and movements. These include a cooing sound; a parrot kiss; eyes blinking; and phrases such as "I love you", "Chilling out", "What's up", and "I see you". In addition to its various movements and phrases, Squawker McCaw will respond to certain phrases. At times it is almost as if you are conducting a conversation with the parrot although the response might not be what you would expect.
As mentioned earlier, a remote control is supplied as part of this package. This device can be used to change between different modes that affect the way Squawkers McCaw reacts and responds to commands. You can get Squawkers McCaw to pass gas (always amusing with young children), whistle, laugh hilariously, and sing a song. There are also buttons on the remote control which can be programmed to produce specific response. In this way you can increase the parrot's vocabulary. Some attempt is made to disguise the voice with any recorded phrases. Detailed instructions regarding the programming process are included in a small user guide.
Squawkers McCaw is a fun toy that should bring many hours of pleasure to the child and even amuse many adults. The product did have one annoying feature which related to the eye blinking process. Whenever the parrot blinked, which does happen on a regular basis, it sounded just as if a camera was clicking. This minor niggle apart, Squawkers McCaw is a welcome addition to the FurReal friends family and bears a price tag of £69.99.
http://www.hasbro.com/default.cfm?page=ps_results&product_id=19354