Sony Handycam HDR-TG3E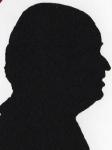 Review controls
Having recently reviewed a couple of quite weighty still units this Camcorder and still camera comes as quite a change. Given that it takes good still and superb movie images it could well give you the best of both worlds in your pocket.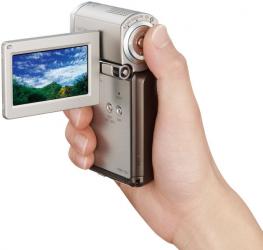 click image to enlarge
The Sony HandyCam HDR-TG3 is 11.5x6x3cm and weights less than 300grams. This is another of a range of products recently received without instructions. Let me clarify my French is poor and the only other language I speak apart from English is double dutch. There were four manuals in the box, each had three languages but none were English. I did manage to download a PDF file in English that answered most of my queries but I do prefer a manual as it is a lot easier to flick through than a hundred and more pages on a computer screen.
It has a camcorder type display screen that fits flat to the left side it can be rotated through 270 degrees so ideal when shooting above your head or round corners. The screen is 6x3.3cm and is totally touch screen.
Having worked out how to charge the rechargeable battery and found that the 4GB Memory Stick Duo Pro card had plenty of space I took the unit out and shot some video and some still images. I then wondered how I viewed them. The rear of the unit has two shutter releases one for movies (press to start and press again to stop) the other like a digital camera half down for final focus and fully down to capture. Like most, the images are displayed for a second or so. Around the movie shutter is a circular control that you move clockwise to zoom out and anti clockwise to zoom in. Above this are four small LED's Charge, Quick On, Movie and Still. How ever many times you move the slider it will only move between movie and still. There are two buttons under the TFT touch screen and the power button on the other side. The base has a screw for a tripod and a proprietary connector on the base to transfer images to the PC and finally an HDMI out socket.
So I returned home without any real knowledge of what the quality of the images and movies I had shot were like. A read of the PDF file told me several things including the fact that I can capture widescreen still images when in movie mode. However the small icon at the bottom left of the screen held the answer to getting into replay mode for movie and still images. Of course this awakened my curiosity and the other icons onscreen were given the once and twice over.
The unit has 10x optical zoom and this works while shooting (some do not) and also the audio or speech stays in sync a feature not always achieved during the zoom in or out. My movies were taken handheld and were smooth with no sign of shake. As mentioned you can capture movies in HD but as there was no HDMI cable provided I could not view them on my TV in that format. However using the Component cables supplied I was more than happy with the output viewed on my TV in that manner.
Unless I am wrong – very possibly – the only way to get images off the card in a viewable format is via the software supplied to burn to a CD or DVD. Certainly Windows does not recognise the movie format. However still images are easily transferred by the proprietary socket cable to USB where they can be read as standard JPG the best setting is 4mega pixel, more than enough to produce a decent A4 image.
I was going to moan about the very short cable (21cm) but I see from the box there should also be a longer one that no doubt is living with the English manual. I found a full charge gives you enough battery for around 100 minutes of shooting, I also learnt that you cannot charge while in Quick On mode (another delve into the PDF file) after I had had it charging for four hours and it still read no more than when I started.
Movie Quality good, sound quality good, zooming ability good, still image quality good, flash quality good the manuals I could not understand looked clear and their seemed to be adequate illustrations. Following and learning from a PDF file is at best tiresome and of course unless you print it out it cannot come with you while you are learning.
I feel sure that once you know and understand this multi use unit that you will take excellent movies and still images. If Sony do not provide an HDMI cable with their Blu-ray players I should not be surprised that there is not one with their Handycam.
Doing my Internet searches found the Sony Handycam HDR-TG3E at a best price of £529 from the first link below this includes delivery.
http://www.johnlewis.com/230482237/Product.aspx
Doing my Internet searches found the Sony Handycam HDR-TG3E available from Amazon at €606,96, including shipping.
Information from Sony on the following link :
http://www.sony.co.uk/product/cam-high-definition-on-memory-stick/hdr-tg3e