Canon Legria Mini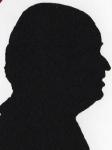 A rather different Camcorder in that it is very slim and fits easily in the palm of the hand. There are various angles to have the screen so you can capture images from various positions. There are two shooting modes one normal and one almost fish eye like.

click image to enlarge
The Canon Legria Mini measures 9.5x7.2x2cm when closed; the last figure the thickness can increase to 6cm with the viewing screen raised to 90degrees. It weighs only 174grams.
The front has the lens that is covered when off and beside this two rather good stereo microphones. The right side has the on/off slider, then a flip open door that conceals a mini HDMI and DC input, next the on camera playback button and finally a wrist strap anchor point.
The back is clear. The base has a door behind which the solid battery lives. The left side has another wrist strap anchor, next is a door behind which any Micro SD Card you use is inserted, finally the still image capture button.
In use everything is touchscreen so once you have turned it on look only at the screen which you can leave flat or raise in several ways to cover what you want to shoot. The one exception to screen control is if you want to capture a still image when you press the silvered button on the left side as mentioned above.
When capturing video there is a normal wide view or the ultra wide fish eye view. You must select which view you want by pressing a point at the bottom of the screen before you start shooting. You cannot change the view without stopping shooting.
There is no zoom and this may be something that stops this small unit succeeding however there are several different sound modes to suit music or voice etc. While there is a speaker on the unit the output from it is poor and you really only know your sound quality when viewed off the unit.
As regular readers will know my passion is jazz and I captured some rather good video shots and excellent sound with it but I only knew this when back at home and the results played back. Yes you get an excellent idea of the video quality using the built in screen but not that of the sound.
My unit came with a couple of Quick Start sheets unfortunately I do not read either of their languages I assume the English version had been lost before arriving with me. A CD-ROM is included and this has a full manual that I made good use of as I found the menu system less intuitive than with Canons range of still cameras.
Video can be shot in three modes 24mbps (1920x1080), 17mbps (1920x1080) or 4mbps (1280x720).
Still images can be captured in the normal Canon style of L, M or S these are 4000x3000, 1920x1440 and 640x480.
As with almost all units you should start in Auto mode letting it make the choices but once you have mastered that move onto the various scene modes to get the best from your unit. You also then have control over other things like white balance and exposure.
The manual is 245 pages and it is packed with facts.
The unit is small and easily fits into a pocket video quality is good but although I was happy with sound quality you have to take that on trust till you get back to computer. Not having zoom is strange as is the two fixed modes, so rather than zoom to fit, it is you moving to get the pictures you want.
The Canon Legria Mini is available from the link below for £229.99 with free delivery.
http://www.amazon.co.uk/gp/product/B00E9W5VVI?ie=UTF8&tag=gadge0a-21&linkCode=as2&camp=1634