PCTV nanoStick T2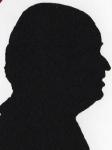 Review controls
This is a company owned by Hauppauge who were one of the first to produce TV cards in the UK. Of course with more notebooks sold than desktops you need a USB stick and not a PC Card, so is this what we all now need?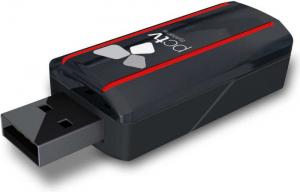 click image to enlarge
I have reviewed a few other USB sticks but always although the aerial connection has been the same performance has been less than sparkling. So would this unit fail to shine or would a manufacturer has got things right.
The USB stick/receiver is 8x2x1.5cm with the aerial adapter inserted in the end. The only possible problem is with USB ports stacked on top of each other where you may require an extender lead (supplied) to make all ports available.
So what is in the box, the USB stick, indoor (portable) aerial, remote control, the aerial adapter, USB extender lead, CD-ROM and the fourteen side multi language Getting Started guide that has two sides in English.
Install the software this took twenty minutes and 800MB of hard disc space but its not just viewing software you get.
So the programs provided are a rather nice EPG (electronic program guide). TV Centre Gallery where all the programs you record are stored and display with a thumbnail and the title, when recorded, the duration and file size, TV Centre Radio Player, TV Centre Settings with twelve different categories, TV Centre Wizard, TV Centre (the player module), online site, Documentation, and Finally Tools that give you the ability to watch TV from your network wherever you are in the world, so no reason to miss your favourite soaps if you are addicted.
Setup is easy just a four screen process taking around ten minutes (mainly because as this is not only a UK product it scans far beyond the spectrum of programs available in the UK) it found 107 channels some of course are not accessible but I ended up with 44 TV channels and 23 Radio channels all instantly available to use.
I always like to record a range of items including a black and white film or two as these often tend to give less than perfect results, not so here everything recorded correctly and played back exactly as it should do as mentioned above the Gallery is great.
Not everyone will need the distance viewing option but it works well you can view live or watch items already recorded.
The portable indoor aerial is not great and only the stronger channels will be viewable when you use it, always setup with a roof or loft aerial first. The portable aerial is only 14cm tall and is magnetic so if required think about placement.
Just to make life harder for it I used it through a pass through from my PVR and then connected three extension leads to help decrease the signal quality but it was still excellent and I even viewed it full screen on a 24inch flat panel connected to a notebook (more connections) and it still looked excellent, sound was also fine.
Because it is not only a UK product the channels will be listed in the order they are found but it is possible to reorder them to the normal BBC 1, BBC 2, ITV1 etc that your TV will change them to, it could be easier but its possible.
Doing my Internet searches found the PCTV nano stick T2 at a best price of £72.99 including free delivery.
http://www.amazon.co.uk/gp/product/B004C1176E?ie=UTF8&tag=gadge0a-21&linkCode=as2&camp=1634