Amazon Fire TV Stick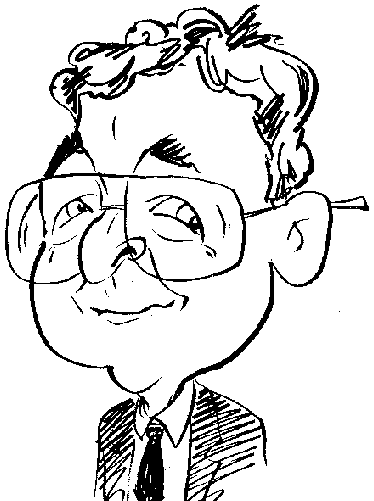 Review controls
Recently my late evening television viewing habits have changed. The reason for this has been the arrival of the Amazon Fire TV Stick product. This piece of kit consists of the Fire TV Stick device, USB lead and power adapter, remote control with AAA batteries and a HDMI extender cable.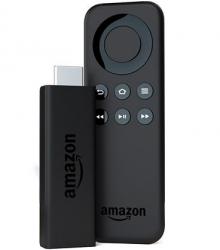 click image to enlarge
The Fire TV Stick, with dimensions of 75 x 25 x 10mm (H x W x D), has the appearance of a flash drive on steroids. Driving this device is a Qualcomm Snapdragon 8064 quad-core processor that is rated at 1.7GHz and backed up by an Adreno 320GPU delivering 1080p output at up 60fps. There is 1GB of memory and 8GB of flash storage. Dual band Wi-Fi is built in along with Bluetooth 4 and support for Dolby Digital Plus 5.1 surround sound.
The Fire TV Stick needs to be inserted into an available HDMI port on your television set. The HDMI extension cable can be used if there is not enough space in which to fit the Fire TV Stick. You will also need to connect the Fire TV Stick to a power source via the supplied USB lead and adapter which links to a micro USB port on the side of the unit.
With the television set to the appropriate channel for the HDMI port, instructions will be displayed to lead you through the process. As you connect to your wireless network and then enter your Amazon email address and password. Anybody purchasing this kit via their Amazon account will find that the Fire TV Stick will be automatically registered, so saving you the bother of using the on-screen keyboard and remote control to enter the details.
Based on the Fire OS, which is Amazon's take on Android, the Fire TV Stick's opening view shows a list of options running down the left side of the screen with the rest of the area displaying titles representing the content that is available. The list of categories feature sections entitled Home, Prime Video, Movies, TV, Watchlist, Video Library, Games, Apps, Music, Photos and Settings.
While some of the available content will be shown in more than one category, this approach does make it easy to drill down for the item you want. For example, the Home category, the first port of call for many, has sub-sections that are entitled Recent, Featured Apps & Games, Recently Added to Prime Instant Video, Featured Movies & TV, Highest Rated on Prime Instant Video plus various other types of recommendations for content to view, use, play and purchase.
Naturally, as can be seen from the sub-sections, Amazon Prime Video is heavily featured. This subscription-based service, either monthly or annually, gives you access to a range of content developed by Amazon and other third parties. As well as access to this content Prime Video service is now bundled with next day delivery when you purchase goods from Amazon.
The Fire TV Stick does not restrict you to Amazon owned content. Apps are supplied giving you access to BBC iPlayer, Netflix (account required), YouTube, TV player for live TV, Demand5, Sky News and BBC Sport amongst many others. One feature, regarding access to third-party content, missing involved access to music and video content stored as part of the network. The ability to play video and music tracks is limited to the titles that had been purchased from Amazon from the standard version of the device although I have heard that it is possible to root the device to achieve this task but, as yet, I have not attempted this.
One feature that was not initially available when I set up my Fire TV Stick device was X-Ray for Movies and TV Shows feature. However this is now available via a pushed upgrade so you do not need to do anything and it will automatically streamed to your device. X-Ray for Movies and TV Shows is available exclusively on Prime Instant Video and Amazon Instant Video. It is powered by IMDB, the number one movie website, giving you access to more than 180 million data items relating to details regarding actor biographies, trivia, soundtracks and scene details on thousands of movies and TV episodes. However, despite this amount of data, there will be several titles that are not covered by X-Ray for Movies and TV Shows so do not be surprised if the information you request is not available.
Along with the X-Ray for Movies and TV Shows data that you can access, the Fire TV Stick has its own search option. This comes in two formats. There is the standard search option as you type in a keyword into the search box or voice search. This latter option involves using the downloadable free Fire TV Remote app on your smartphone. Using this feature I rarely had to repeat myself to find the desired content. An optional Amazon Fire TV Voice Remote is available for purchase but I have not tested this device.
Performance was good when using the Fire TV Stick apart from one occasion when the device was unable to make use of the Wi-Fi network connection although the Settings menu claimed that a connection was established. This incident happened after I had been experiment with a couple of the settings including Parental Control. In order to correct the problem I had to inform the Fire TV Stick to forget the current Wi-Fi network and then re-establish it to clear the blockage.
As I mentioned at the beginning of this review, my late evening television habits have changed as I now tend to watch content delivered by the Fire TV Stick. Apart from the one problem mentioned, this product has been easy to use. Currently this product is listed on the Amazon website priced at £35.00.
http://www.amazon.co.uk/gp/product/B00KAKUN3E?ie=UTF8&tag=gadge0a-21&linkCode=as2&camp=1634