Wiley Books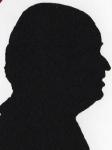 So much talk about the next Windows operating system, so why not delve a little deeper with the help of one of the Dummies series, also everything you have ever wanted to know about web site visitors.
Windows Vista For Dummies
204 sides of information on the next Windows operating system from Andy Rathbone. This paperback tome is produced from Beta 2 so there may be a few changes before Gold Code. It should still - we are told - be available to corporate customers this year with the likes of you and I being able to purchase it early in the New Year.
Like most Dummies books most of the illustrations are in monochrome but there are 8 sides at the start with a total of 16 colour illustrations, a lot featuring the much vaunted Aero graphics engine that will seem to require us all to use a separate graphics card rather than the ones built into a lot of motherboards these days. Very pretty but does it help with productivity?
In fact these illustrations show what you will and will not get should your graphics processor not be up to scratch. The book itself has three parts split into twelve chapters. Some information is stuff you already deal with in Windows XP but a lot is called different names and some is totally new - in part anyway -. As an example what all we older people used to call directories are now currently called folders.
Any Dummies book would not be complete without the odd cartoon I never really understood if these were to help you understand or just to provide light relief. Perhaps the main thing to think of with any new operating system is that we are all Dummies until we start using it. Things like the streamlined Start Menu, a Search Box that may even tell you where the files you want are, better security, easier viewing and manipulation of digital photos.
As with most Dummies books the part I enjoy most is 'The Part of Tens' where the author tries to find ten reasons for ? Here it is to upgrade, doing things in the new way, and perhaps most importantly, stopping Windows from breaking.
If all this is not enough then there is also coverage of Office 2007 that is rumoured to ship at the same time as Vista, some might think that 2007 might be time for that world cruise others might just face up to the latest suffering sent on us by Microsoft.
The price is £6.99 available from most bookshops or details from www.dummies.com
Google Analytics
All together a more serious tome, and should you have a website perhaps almost compulsory reading. It is written by Mary E. Tyler and Jerri L. Ledford - could they be from the US of A?
A total of 340 pages that cover almost every angle of where visitors come from, what they do and even where they go to. If you have a site then at least parts of this book will be of interest to you.
A lot of people with sites use software to give them figures but without knowing how to read (understand) the figures they might make changes that prove to be converse of what they require.
Five parts and twenty four chapters make up Google Analytics a specialised offering but once you delve you start to understand the mind of the visitor or do I mean the authors.
The price is £19.99 and is likely to be available from specialist bookshops or you could try
www.wiley.com/compbooks