Professional Label Printer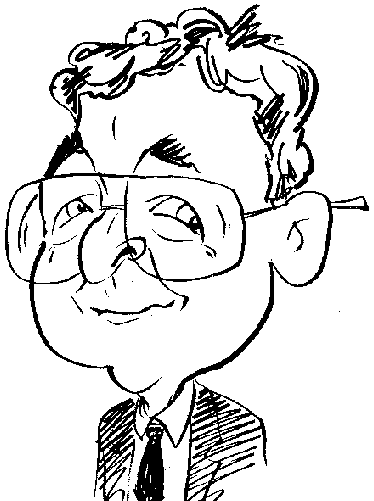 Review controls
Adding to its range of label printers, Brother has released its P-Touch D600VP model.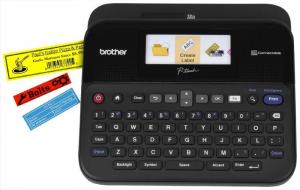 click image to enlarge
As with the company's D450 model, reviewed recently, the Brother P-Touch D600VP is a "Professional PC labelling machine" that comes packaged in its own rigid carry case. This black case, with built in handle, bears more than a passing resemblance to an old portable typewriter I used many years ago.
Opening the moulded plastic case reveals the same arrangement of content as found with the D450 unit. Along with the main labelling device, there is a 3-pin AC adapter and lead, standard-to-mini USB cable, sample tape cartridge and a small instructional manual.
While the basic shape and colour scheme of the D600 is the same as that adopted by the D450, there are a number of differences in this combined keyboard and LCD screen. One major difference, reflected in the increased sixe, 80 x 30mm, of the LCD screen, is that this labelling device can handle tapes with a width of up to 24mm. This increase allows you more space in which to present the information on your label.
There are also some differences in the layout of the keyboard element. The reason for the changes are mainly to do with the repositioning of the navigation pad and OK key from the right side of the keyboard to a more central location.
The small window, positioned above the LCD screen is retained and shows the type of tape that is currently in place. This label printer continues Brother's policy of using TZe tape which is available in various widths. There is also a choice of effects such as fluorescent, fabric, laminated and security laminated formats. As mentioned, a sample cartridge, with 24mm black-on-white tape, is included in the package. Other narrower widths of tape can be used with this device.
When using this labeller, you have a choice of opting for battery or mains power. While you are supplied with the mains lead, you will need to provide the six AA batteries which need to be inserted into a compartment on the base of the unit. The mains lead connects to a socket on the right rear side of the unit and is positioned next to the mini USB port that is used when linking the labeller to a computer.
Whether working from the unit's keyboard or a computer, the entered data will be displayed on the LCD screen. When entering text you can make use of 14 different fonts although you are limited to a single font per line. The fonts tend to be named after various geographical regions. Options are available to adjust the size, width and alignment of the current font.
In addition to the fonts, the D600 features a number of other elements which can be used to enhance labels. Instead of designing your own labels from scratch, you can dip into a selection of templates classified as being suitable for Asset Management, File/Cabinet, Address/ID, Media or Cable Labelling. However if you are in a more creative mood, there is a choice of 617 symbols grouped under headings such as mathematics, electronics, business, professional, vehicle, personal and pictograph plus various frames with which to decorate your labels.
When creating labels using a computer, either Windows or Mac, connected to the D600 via the supplied ISB lead, you need to download the P-touch Editor software from www.brother.com/inst/. This software gives you access to the D600's features plus the content that may be stored on the computer.
Regularly required labels can be saved and reused when needed. Up to 50 labels can be preserved by this method. Up to 99 labels can be printed in a single run although this might involve replacing the tape cartridge. Options are available to include a date/time stamp, use mirror printing and apply settings relevant to the type of tape being used. While the D600 will automatically cut the tape after each label by default, you can adjust settings to add a small or large margin and opt to have no cut action being implemented.
The D600 offers a range of features that make it more suitable for a professional rather than casual user. Brother has priced this product at £142.99. Pricing for the TZe will depend upon factors such as the width, length and type of tape with prices starting at £9.
http://www.brother.co.uk/labelling/ptouch-labellers/ptd600vp