FujiFilm Printer Instax Share SP-3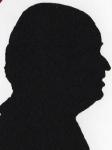 As this printer is designed to print square images then the best results will be when you set your phone to capture square images which on most will be called 1:1. However I also printed some more normal 16:9 and 4:3 images.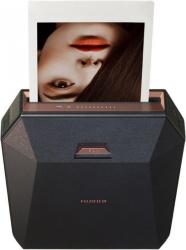 click image to enlarge
Often setting Wi-Fi linking between printer and SmartPhone is a lot harder than it should be. Here it was just a case of downloading the App from the iOS or Android store selecting the image and saying print.
The FujiFilm battery operated printer is 13.5x11.3.5cm and weighs 366grams.
The App for some reason is called Instax Share which given all the different Fuji Apps is somewhat confusing and indeed you need to download V3.
Once you have charged the printer from the supplied 80cm USB to Micro USB lead you can put the lead away as the printer works from the installed rechargeable battery.
Turn on the printer and then the App itself needs you to select the printer model (SP 3) and then it will look for the printer. Once found you will have a number of options from taking a picture to using one already in your gallery, before printing you can edit it from inside the App.
There is an option called real time template that curiously is only available within five minutes of taking an image, this can store GPS location, Exposure, Colour Effect, Scene Mode, White Balance, Image Properties, Anti-Flicker. From the camera it can detect Face Detection, Self-Timer, Picture Size, Preview Size, ISO, AF-Sound and perhaps most useful use the volume keys to capture. There are eleven stored templates, which of course you can edit.
So once you tell the App to print an image what appears to be a totally black image is delivered in 15 seconds, put it to one side and around two to three minutes later you have a 6.2cm square image which is fine for a Memento photo.
For someone of a younger vintage an instant photo is a novelty and those of my vintage remember the cameras that took the image and then printed the photo in the early models you were shooting blind, more recently they were reintroduced with a screen so you could see if the image was any good before printing.
This gives another option of being able to take images on your mobile phone and then just open the App when you have the image you want and as the printer does not weigh a lot and is quite small just press print and then your image is printed.
I tried printing with images from a couple of different phones and the images were printed without problem.
Having to link the phone and printer each time is not a huge problem and probably a lot easier than trying to make sense of some trying to link by Wi-Fi to a normal printer.
The minus points are the cost of the ten image films and the fact all images are printed in square format.
The Polaroid Instax Square SP-3 printer is available from Amazon for £164.99. The 10 shot films are available for £8.95 each.