A Television with iPod Connectivity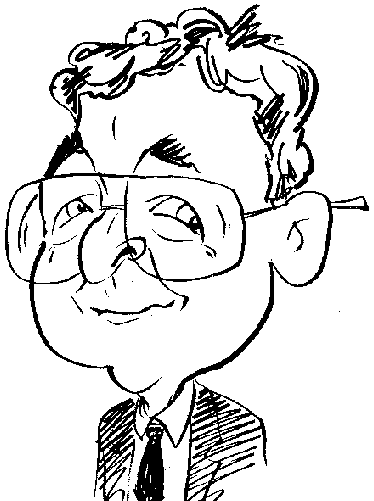 Review controls
Having first seen an early example of this product at a Panasonic hosted event in Munich, early last year, it has taken until now for me to get my hands on a sample for reviewing. I have to say the wait was worth it.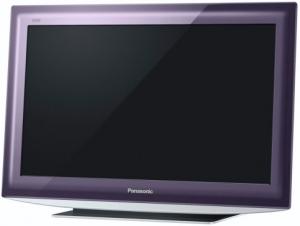 What was often referred to as "that box in the corner" or the "goggle box" has now become the dominant and central feature of numerous living rooms. At the same time televisions has shrunk considerable in depth but increased in width with many families feeling they could not manage with anything less that a 40-inch display for their viewing pleasure. However not everybody has the space to accommodate one of these wide screen offerings. If you fall into this category then you might be interested in the TX-L22D28BP model which is part of Panasonic's Viera range.
With this 22-inch LCD set Panasonic has combined a structure that is reassuringly sturdy and has an appearance that certainly appealed to me. The main screen component, with its two-tone grey bevelled bezel, is mounted on a heavy metallic stand and held in place by three screws. Located in a central position along the bottom edge of the bezel is the Power/Timer LED plus sensors for the remote control and C.A.T.S. (Contrast Automatic Tracking System) which adjusts the screen to help adapt for different brightness conditions. Buttons for mains on/off power, volume and channel selection are arranged along the right side of the bezel while slots for an SD card, CI (Common Interface) for Pay TV, but not Sky, and a headphone socket can be found on the left side.
All the connection sockets are hidden away in a depressed area on the rear of the unit next to the permanently attached mains power lead. You are almost spoilt for choice with the array of connection options on offer. Keeping the standard aerial input socket company are sockets for two SCART leads, two HDMI leads, component, A/V, audio out and digital audio out plus a dedicated connection for attaching an iPod. As a result this Viera television can become the central viewing hub linked to an amplified speaker system, VCR, DVD recorder/player, satellite receiver, camcorder, personal computer and members of the iPod family.
While you will need to supply the different leads for making full use of this televisions functionality, you are provided with a USB docking station. When you connection this docking station with a mounted iPod device you will have the option to access your content categorised as Music, Videos and Podcasts You can target content as it has been categorised by your iPod device and view any stored video clips in full screen mode. You can either control the content from the television or iPod screen using the supplied Panasonic remote.
You can also access personal content by using the SD card feature. However you are limited to viewing images either individually or as part of a slideshow plus viewing videos. There is no support for playing digital music stored on an SD card.
When you first turn the unit on it will run through an automated set-up routine as it scans the airwaves for available channels either Terrestrial or Freeview. This search is carried out quickly with hits being categorised as Free TV, Pay TV, Radio and Data. In my case 66 Free, 2 Pay, 24 Radio and 12 Data channels were identified from my South London base. As part of the set-up routine you will be given options to set your television to Shop or Home viewing mode plus enter security information such as a PIN number, name and address details from an on-screen keypad.
Apart from the initial turning on of the television, all the various controls can be activated from the large style remote control. To avoid any accidental switching from Standby to On mode, you will need to depress the remote control On button for at least a second before anything happens. Controls are available to cycle between DVB and Analogue channels; access the EPG (Electronic Programming Guide) feature; select channels; adjust volume level; display an information banner; freeze the picture; and access the settings section which covers picture, sound and setup options.
The EPG feature provides you with a 7-day listing of current and forthcoming broadcasts. Using a tabbed interface you can view and select from the current day's listing; implement a search for different categories of programs; or list channels by type. While providing plenty of information and generally easy to use, I found the presence of an Advertising panel, with constantly changing content, rather off-putting and distracting to such a degree that it would discouraged me from using this feature.
The EPG feature apart, I was impressed with the performance of this product. It delivers a range of picture modes, such as Dynamic, Normal, Cinema and Game with a wide viewing angle. You also get a plenty of connection options. There is support for full HD quality and the unit handled all the content that my iPod Classic and various SD cards could throw at it. I have seen this Viera television being advertised for sale at £279.
http://www.panasonic.co.uk/html/en_GB/Products/TX-L22D28BP/5509301/index.html