AO 40inch TV from Samsung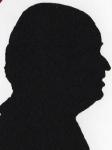 This is not Samsung's latest and greatest high end model but it is being sold by AO at a very competitive price so much so that they class it as a best seller, so what exactly do you get for your money and is it a good value purchase.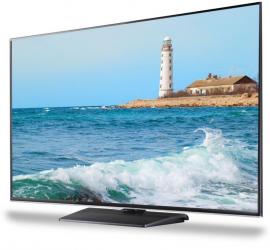 click image to enlarge
The screen is 90x52.5x3.5cm, the stand is rectangular at 50x19cm and this raises the screen by 6cm from whatever you place it on. The viewable diagonal screen measurement is 40inches.
From opening the box to having completed the initial scan took a total of 16 minutes, this included unpacking and finding my Philips screwdriver and screwing the four screws of the back support to the TV and attaching the base, plugging in the aerial and an HDMI lead (from my PVR) and finally attaching the mains lead. The last job before scanning for channels is to insert the provided batteries in the remote control.
It found 134 channels in three minutes; these are 101 TV, 28 Radio and 24 Data. By default it implements ECO Brightness that changes the TV brightness according to the amount of light in the room; this not only saves a bit of money but is also kinder to the eyes.
This is a Freeview 1080P full HD product.
The connections with the exception of the AC input are in a panel back right or on the right side. The AC lead is plugged in back left.
On the back right panel are Component and AV as well as SCART, Headphone out and Optical.
On the right edge are two HDMI with a USB splitting them, next Common Interface and then the Aerial input.
As with all but the most expensive TVs the thinness means that sound can be better so a soundbar – with or without a sub-woofer – can give not only more sound but most importantly more clarity of sound this is most noticeable in movies.
This is not a 'Smart TV' but you can attach a memory stick or hard drive to the USB port to view photos and movies etc. Alternately something like a Roku stick in one of the HDMI ports with its power taken from the USB port can give a Wi-Fi connection and therefore things like YouTube and iPlayer etc. are available.
There is a 32 page printed User Manual that covers all the features, but as most manuals always go 'walkies' when wanted there is also an E-Manual.
While the ECO mode decides what the best view should be there will be times when you think you know better and I found there was a lot of extra contrast and brightness easily available.
This is an A+ unit for energy efficiency and the stated annual figure for power consumption is 66kWh.
So unless you want or need more connections than the two HDMI and one USB this is a perfectly good unit. Having a headphone socket could be useful for late night viewing and the optical gives better sound, so yes this is a rather good LED TV and with something like a ROKU stick can give most of a 'Smart' TV features.
The Samsung UE40H5000 is available from the link below at £299 with free next day delivery. I see there is also a £30 cashback option which makes the actual cost £269.
http://ao.com/product/ue40h5000-samsung-tv-black-29231-108.aspx