Value TV from AO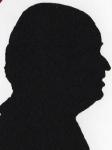 I have looked at a number of high priced Smart TVs here something for a lot less with of course a lot less features it has Freeview and is an HD TV, but a lot of the extras like optical out are not included in this bargain buy.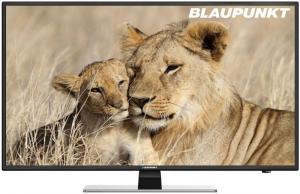 click image to enlarge
The Blaupunkt BLA-40/233 measures 90x51x1.2cm the last figure is at the edges, the stand is 44x21cm and this raises it by 7cm from whatever you put it on.
This is a terrestrial TV as it has an aerial input, it also has three HDMI and a USB as well as composite and component connections. So while it is not the very latest 'Smart TV' it can be tweaked with a PVR and something like a ROKU box to bring it up to date.
It is possible to connect a USB stick or external hard drive via the USB port to record the odd program via its excellent TV Guide.
The Freeview on the unit is not Freeview HD but it is 1080P so can show Freeview HD from a connected PVR with that ability.
The left edge has HDMI no3 and the USB port, during my testing I connected the ROKU unit I recently tried and as it needs power I took that from the USB port but of course for those wanting to record programs then a large USB stick or external hard drive would take that socket and then the ROKU could take power from a mains socket as an adapter is supplied.
All the other connections are in a single line on the back under an overhang so either use a mirror or leave access to do the connections before placing the TV in a corner or mounting it on a wall.
Once in place there is only the remote to control things. The front right shows a red LED when power is connected but the TV is off and this changes to blue when the TV is on.
The Source button produces an excellent descriptive panel showing all the options in a drop down list and what connections look like.
There are a total of 54 buttons on the remote all are clearly marked and you should be able to use it to control other peripherals like a DVD or Blu-ray player.
The sound from its pair of speakers is reasonable and you can tweak the sound for things like film, sport and drama, you can also tweak the bass and treble to suit all types. In a way you have more adjustment over sound than you do over picture as you seem to be limited to various settings without control over the fine tuning numbers.
There are several videos to watch on the website link given at the end. I never got a user manual but the onscreen menu leads you through the prompts with what choices available are shown.
So do you pay £500 or more and get the extras built in or pay less than half that and use third party devices to give you the extras. The PVR I used was around £150 and ROKU less than £50 so if that gives you the extras you want or need you seem to have saved £100.
The Blaupunkt TV is available for £219 from the link below with free delivery.
http://ao.com/product/bla40233igb5bfhbkupuk-blaupunkt-tv-black-34796-108.aspx