Kindle Fire HDX7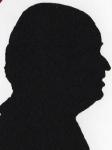 Review controls
I have looked at several different Kindles, the HDX7 breaks new ground in that apart from it being an excellent book reader – the thing Kindle started as – it is now almost a full Android tablet so the screen is in colour at 1920x1080.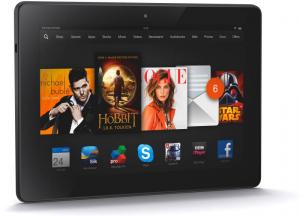 click image to enlarge
The Kindle Fire HDX 7" tablet measures 18x12.5x(less than 1cm), weights 304grams and boots in 21 seconds, but of course most never turn it off and just blank the screen. Shutdown is 3 seconds.
One word of warning although this can do most things an Android tablet can do you can only access the Kindle (Amazon) store which does not have such a wide range of Apps as the Android Play Store does.
The viewable screen is 15x9.5cm which gives the notional diagonal imperial measurement of 7inches, as stated this can show 1920x1080 so movies can be viewed in full HD. Currently only BBC iPlayer is available to use as there is no Flash support that is required for other channel operator's catch up services.
The processor is a very snappy Snapdragon 800 quad core offering running at 2.2GHz.
Although the initial boot is in portrait this changes to landscape during the boot and there it stays, more about this later.
Amazon are one the largest 'Cloud' users and all your books and music are stored in the cloud, however the unit can be used when out of wi-fi range by downloading items to the HDX7 for those times when away from wi-fi.
One App installed could be useful for those with young children which allows only limited WWW choices and should keep your child safe online.
My unit came with a simple case that has simple impressions – one each side to match the two buttons on/off and volume up/down everything else is on screen and in its menus. The case flips over to protect the screen when not in use and when in use the lid can fold to allow it to sit on your desk tilted slightly back to give a perfect use position. I was happy to hold it in one hand but a person with a small hand might struggle to do so.
There are just two connections on the left is the micro USB connector (for charging) and on the right a 3.5mm socket for headphones. There is a webcam set in the centre of the landscape screen that is ideal for Skype.
The original Kindles used 'e-ink' which meant that battery life was amazing and often could be measured in weeks of use. A backlit screen and colour mean that the battery life can be a working day of normal use but it may be less in heavy use with wi-fi and the screen at good brightness.
Apart from wi-fi you also have Bluetooth and VPN; it is also possible to display your Kindle screen on a lot of TVs.
For those with less than perfect sight there is an excellent screen magnifier and large font sizes are also available. The speakers are some of the best and loudest I have heard on any Android tablet. The book reading voice is now far better than it was in the 'experimental' version available in earlier Kindles.
Having searched though the menus for the 'auto rotate screen' option to no avail. I tried the feature where you get live help from a Kindle assistant. I pressed the button requesting help and within a few seconds was connected to a lady named Hilary who told me how to unlock my screen and even marked on the screen where to touch and the non rotation problem was solved. While talking to the help person you see a live image of them on your screen – they however cannot see you – so my small problem was solved in less than a minute, no phone bills or queuing, very efficient and the highlight on the screen answers the action required immediate, certainly a big sales plus. This service is called 'Mayday' and is available from the Settings menu or by just swiping down from the top of the screen.
There are three models available mine was the 16GB but there are also 32GB and 64GB at higher prices.
I think the main problem the Kindle HDX will have is getting people to realise this is far more than a book reader.
The Kindle HDX7 is available from the link below for £199 with free delivery. The case is extra.
http://www.amazon.co.uk/gp/product/B00CYR6UTM?ie=UTF8&tag=gadge0a-21&linkCode=as2&camp=1634