Kensington Dual Monitor Adapter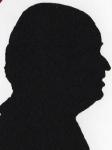 Around ten days ago (18-05-09) I told you about a method to expand your desktop via a second monitor that offering was from Lindy, here another such unit this time from Kensington who are perhaps better known for Mice.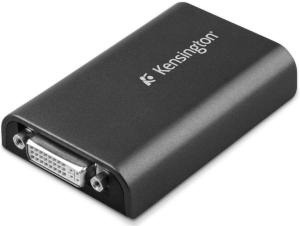 click image to enlarge
The Kensington Dual Monitor Adapter measures 9x5.5x1.5cm. There are just two connections a DVI one on one end and a small USB one on the other. Do not worry if you have a VGA connection as a 5.5x4x1.5cm DVI to VGA connector is provided. A 90cm USB to small USB lead is provided.
There is a small eleven language Instruction Guide of which the first nine pages are in English and it is well illustrated and should be enough to get you up and running.
First install the contents of the provided CD-ROM this for me on a reasonably fast PC took ten minutes and took around 1130MB of hard disc space. It requires one reboot. Next attach the unit to a USB2 port of your PC and the other end to another monitor connection cable.
Everything is controlled by an item in the tray. Just like the Lindy unit you can connect up to six providing you have enough USB ports. Most notebooks have a VGA port but Desktops do not.
The most likely positions is to have the second monitor as left or right of your first unit but it can also be above or below as well. Both with the Lindy and the Kensington I only connected one extra monitor.
I found the Kensington easier to install and at no time did I have a blank portion of Desktop on my main monitor. However if you do remember you are controlling the second monitor from your mouse and this should enable you via the tray to regain control.
The Instruction Guide states that each unit requires 500mA of power from the USB port so this would probably rule out the use of a hub should you be thinking of multiple units.
Unlike the Lindy the Kensington does have an entry in Windows where the detailed instruction guide is available.
Should all else fail turning the extra unit off in the tray should allow you to regain control and reset the second (or subsequent) monitor. Just pulling the USB lead will only remove the item from the tray and while this will give the original display back you cannot make any changes as the icon will not reappear until the USB lead is reattached.
In theory anyway you should be able to view a DVD on the second monitor while working on something on the first. This would require strong will to avoid watching the DVD but with length of cable and headphones it should be possible for one to be working on say word processing or a spreadsheet while another relaxes with a DVD.
Doing my Internet searches found the Kensington Dual Monitor Adapter from the first link below at £58.95 including free delivery.
This is £30 less than the best price I found for the Lindy and it does the same job it does have one less feature but it is easier to install and for me anyway a far better buy.
http://www.amazon.co.uk/gp/product/B0018SBMGO?ie=UTF8&tag=gadge0a-21&linkCode=as2&camp=1634
I found the Kensington Dual Monitor Adapter available from Amazon for $90.24, including free delivery, on the following link:
http://www.amazon.com/gp/product/B0018SBMGO?ie=UTF8&tag=gadge0a5-20&linkCode=as2&camp=1789
I found the Kensington Dual Monitor Adapter available from Amazon for €90.71, including delivery, on the following link:
http://www.amazon.fr/gp/product/B0018SBMGO?ie=UTF8&tag=gadge04-21&linkCode=as2&camp=1642