On the Road to Luxor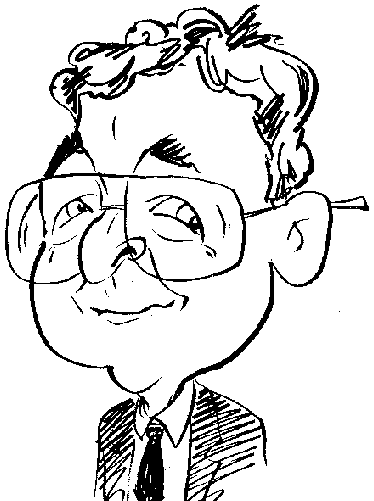 Review controls
An Egyptian Queen, a dead Pharaoh, renegade priests and scarabs aplenty are just some of the elements that make up the latest episode of the number one selling action-puzzle franchise.
Buy Now!
Avanquest Luxor Adventure
Direct from Avanquest
only £9.99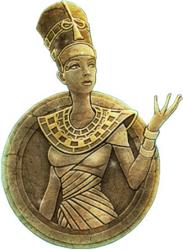 The various titles making up the Mumbo-Jumbo developed Luxor series can justifiably claim to be the Number One selling action-puzzle franchise. Since the launch of the original title, Luxor in 2005, this series has racked up 75 million downloads and this figure will no doubt increase with the arrival of the latest addition to the Luxor family. This is Luxor – Quest for the Afterlife.
Like most of the other titles in this series, Quest for the Afterlife belongs to the Match-3 genre. These matches are created by firing coloured spheres into a column of similar objects as it snakes its way across various decorative backgrounds. Matches of three or more spheres of the same colour then disappear causing the column to shrink in length. In this instance you are cast in the role of the champion of Queen Nefertiti who needs you to complete tasks so that she can be reunited with her husband, Pharaoh Akhenatem. It should be pointed out (as if the mention of Afterlife in the title did not give a massive clue) that Nefertiti is dead – murdered in fact and those responsible will stop at nothing to thwart your mission as you travel between cities located in the six exotic lands covered by your journey.
Your sole weapon is a Falcon Wing shooter which propels the spheres into the snaking chain to ensure it does not reach the sanctuary of its destination. From time to time you can collect scarabs and ankh coins with the latter being used to purchase goods from the store module of the game to aid your task. The game features an impressive collection of power-ups that include reverse, net, fireball, speed-shot, stop, wild and lightning. Other elements of the game with their part to play are canopic jars, sun disc, a chariot, Eye of Horus, Sphinx, Golden Scarab and Cow of Hatnor.
Naturally, as you progress on your journey, the game's difficulty level increases as does the number o columns that need to be destroyed to complete that section of the journey. As you arrive at different cities there will be various extended game modes that will need to be completed. A one-on-one battle; river crossing challenge; and the opportunity to build up a bonus score against fast moving scarabs are just some examples of these extra challenges to be faced.
Quest for the Afterlife can be play with a choice of four levels of difficulty starting with Easy and ending with Insane (initially locked). The game keeps a record of your achievements as it retains total and level scores; coins and treasures collected; accuracy level and the maximum combo bonus. My one slight criticism would be regarding the game's slow loading process. The original Luxor took 10 seconds; Luxor 2 required 23 seconds; Luxor 3 increased the loading time to 54 seconds; and Quest for the Afterlife nearly doubled this to 105 seconds.
Other than this, Quest for Afterlife is well up to the standard of previous Luxor games (or at least the titles that have kept me glued to the keyboard for many enjoyable hours). A sixty-minute trial version can be downloaded while a full unrestricted copy will cost $19.99. You will need a Pentium 4 1.6GHz processor with 256MB RAM and 280MB of free hard disk space plus support for DirectX 8.1 running Windows 2000 and later.
Available for £9.99 in the UK from Avanquest on the following link:
http://www.avanquest.com/UK/software/luxor-quest-for-the-afterlife-132792