HD HomeRun Connect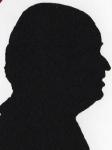 A small box that allows you to beam your TV signal anywhere across your Network, it can work with Windows, MAC, Android or even Linux. So once connected you should be able to view your TV signal aerial or cable anywhere in your home.

click image to enlarge
The instructions consist of a single sheet, attach your aerial the supplied Ethernet cable and the DC power brick lead. The unit should now be showing green then download the software from the link supplied. If all is well it will discover the box and then find sixty or so Freeview TV channels.
The first system I tried worked perfectly it was a Windows 8.1 desktop machine via Wi-Fi and everything worked as it should using the default software.
The second system – my work PC – Windows 7 desktop system via Ethernet would allow the download and created the desktop icon but failed to see the HD HomeRun, after a chat to their technical support and a tweak to my Firewall this also then worked correctly.
The third was a notebook running Windows 8.1 also on Wi-Fi. All downloaded fine but the aspect ratio was all wrong, I was told that it is a known problem for a few and that it should be sorted in the next Firmware update.
The forth was another notebook running Windows 7 via Wi-Fi again it installed but here I got sound but no video. I was told to try installing VLC media player which I did and now it runs correctly.
So four various makes of PC all worked fine and so if you need TV in areas of your Home or office where you do not have an aerial connection this little box should work for you. It also means you do not need extra TVs.
Apart from the software installed by default other items such as NextPVR and MediaPortal as well as VLC are all available for Windows.
For those running Linux and MAC there are also options.
The HD part of the name means you should be able to view 'HD' content via Ethernet while it's only 'SD' for those using Wi-Fi.
It should also be possible to view on most Games Consoles and perhaps more useful Tablets and SmartPhones.
I was more than a little surprised to see that there is a small fee to download the App from GooglePlay store when the App only works with hardware that you must already have. Still I installed it on two different Android Tablets and it worked without problem. A one hour stream on Wi-Fi used 20% of the Android Tablets battery, the image was clear and crisp with good sound.
For me anyhow an Android Tablet is the most portable around the home or even the garden and providing you stay within the Wi-Fi range being able to follow a program without devoting 100% concentration is a nice idea, so for instance if you do not have a TV in the kitchen you could be preparing a meal and with the Tablet still follow your 'soap' or perhaps it's the latest football scores.
If you download other items like NextPVR or MediaPortal you should also get a program guide and the ability to record play and pause almost like a complete PVR. At the time of writing I am still waiting for the next firmware release but their technical support sorted all the other problems promptly so I would expect that to follow soon.
The HD HomeRun Connect 2 is available from the link below for £99.99.
http://www.amazon.co.uk/gp/product/B00Y2JYZOC?ie=UTF8&tag=gadge0a-21&linkCode=as2&camp=1634